Hybrid Cloud Journey: What New Users Can Expect from this Best-of-Both-Worlds Environment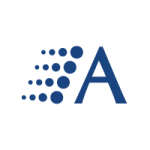 Arraya Insights
|
December 16, 2021
Today, a company is only as good as its people and its technology. Technology is meant to work for you. The right environment, whether on-premises, in the cloud, or a hybrid of both, should support your business, enhance your processes, and help you achieve your goals. When researching what type of environment is right for your business, it's important to first ask yourself the following questions: What are you trying to focus […]
Read More >
Microsoft 365 Tenant-to-Tenant Migrations: What to Expect, How to Prepare, & 3 Tips to Ensure Success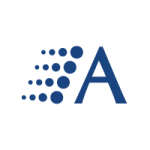 Arraya Insights
|
November 22, 2021
The workplace must be prepared for change. Whether companies seek to develop outside of their traditional core or adopt new workflows to remain competitive, change is a necessary process. For many companies, one of the biggest changes they will face is a merger, acquisition, or divestiture. Within these scenarios, a Microsoft 365 tenant-to-tenant migration can […]
The New World of Work: 6 Steps to Ensure Your Network is Ready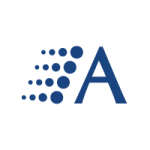 Arraya Insights
|
November 18, 2021
There's no doubt that the COVID-19 pandemic has changed the workforce indefinitely. During the initial lockdown in March 2020, hundreds of thousands of workers left the office and logged into work at home, where they could safely social distance. While the pandemic continues today, newly lifted restrictions mean more workers are returning to the office and the future of the workforce is beginning to take shape. Many companies faced significant change throughout the pandemic, whether they granted employees […]
Read More >
Prepping for Cloud Security in 2022: Is Your Business Ready?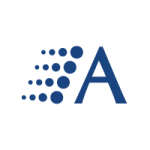 Arraya Insights
|
November 9, 2021
While advancements in technology can make significant improvements in our daily lives, they also increase the attack surface for hackers. Today, everyone has become a target and cyber criminals know they're on a lucrative track. As long as there's money in it for them, they're not slowing down anytime soon. Implementing new technology has become vital for […]
Read More >
Expert Q&A: Microsoft 365 Tenant to Tenant Migrations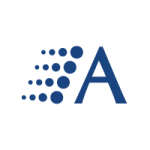 Arraya Insights
|
November 4, 2021
Chuck Kiessling, Arraya's Senior Director, Presales Solutions, and Tony Shaw, Senior Solutions Engineer, Workspace, discuss Microsoft 365 tenant to tenant migrations. Whether for a merger, acquisition, divestiture, or other scenario, Arraya's experts walk through design considerations, the hurdles they see clients face, and process best practices when it comes to migrating an existing M365 tenant […]
Read More >
Transitioning to the Public Cloud with Skytap: What It Does & Why It's Different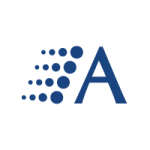 Arraya Insights
|
September 28, 2021
Following the recent announcement of our partnership with Skytap, we're excited to introduce this new and transformative tech to our customers to further enhance their experience in cloud computing.   What is Skytap?  Skytap functions like a software-defined data center (SDDC) and provides the ability to run IBM and x86 workloads in the public cloud, whether Microsoft Azure or IBM cloud. There's no doubt that migrating to the cloud provides […]
Read More >
Cloud Migration Checklist: 8 Things to Do Before Your First Project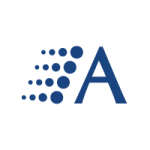 Arraya Insights
|
October 26, 2020
So your organization has decided to move to the cloud – but the question remains: what now? There's still quite a lot to do even after the destination has been chosen. Mapping out the finer points of how the journey should unfold often falls to IT. There's plenty riding on nailing that itinerary. Missteps early […]
Read More >
How You Can Steer Your Cloud Migration onto the 'FastTrack'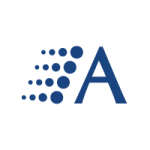 Arraya Insights
|
October 31, 2018
Nearly all organizations have made at least some inroads with the cloud. One study puts the figure at a whopping 97%. However, despite how heavily-traveled the path to the cloud has become in recent years, it isn't exactly an easy trip. Instead, research shows far too many organizations have continued to see their efforts fall […]
Read More >
Unescorted Cloud Migration – The First Azure Workload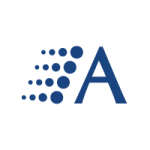 Arraya Insights
|
March 18, 2016
I first heard the term "Unescorted Cloud Migration" from our VP of Enterprise Infrastructure, Ryan Benner. It instantly sparked a number of ideas and clicked several things in my mind around challenges I see customers having in adopting cloud solutions. This article is the first part of an ongoing series around different scenarios where Arraya […]
Read More >
70% of Cloud Strategies Fail: Why and What Can Be Done?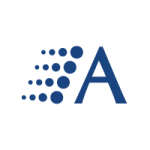 Arraya Insights
|
September 15, 2015
It's no surprise given the analytical, security and mobility advantages offered by migrating to the Cloud that so many in extended care are planning to embrace it in one form or another. Cloud infrastructure reduces costs, requires less maintenance and allows for the scalability needed to keep up with fluid organizational needs and industry regulations. […]
Read More >