Hybrid Cloud Journey: What New Users Can Expect from this Best-of-Both-Worlds Environment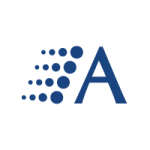 Arraya Insights
|
December 16, 2021
Today, a company is only as good as its people and its technology. Technology is meant to work for you. The right environment, whether on-premises, in the cloud, or a hybrid of both, should support your business, enhance your processes, and help you achieve your goals. When researching what type of environment is right for your business, it's important to first ask yourself the following questions: What are you trying to focus […]
Read More >
Which Cloud Disaster Recovery Solution is Right for Your Company? 4 Points to Consider First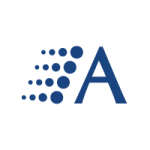 Arraya Insights
|
December 14, 2021
No matter how strong your cyber security position, there will always be a chance your business could fall victim to a cyber attack. Today, cyber attacks lead to loss of critical and confidential information, resulting in significant business interruption costs. A cloud disaster recovery solution is a service that provides organizations with failover capabilities and […]
Read More >
Arraya Insights Vodcast: Hybrid Cloud Journey - The Data Center Conversation Has Changed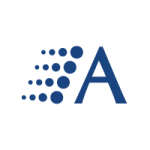 Arraya Insights
|
November 29, 2021
In this episode of the Arraya Insights Vodcast, our panel looks at the hybrid cloud journey and specifically, how the modern data center conversation has changed. They discuss the cloud-first mindset vs. traditional data centers, application modernization, challenges to cloud adoption, and more. Hosted by Chuck Kiessling, Senior Director, Presales Solutions, this episode's panel includes […]
Read More >
Microsoft 365 Tenant-to-Tenant Migrations: What to Expect, How to Prepare, & 3 Tips to Ensure Success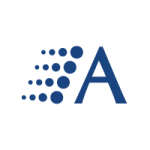 Arraya Insights
|
November 22, 2021
The workplace must be prepared for change. Whether companies seek to develop outside of their traditional core or adopt new workflows to remain competitive, change is a necessary process. For many companies, one of the biggest changes they will face is a merger, acquisition, or divestiture. Within these scenarios, a Microsoft 365 tenant-to-tenant migration can […]
Microsoft Ignite 2021 Round Up: Hybrid Work, Remote Collaboration, & Security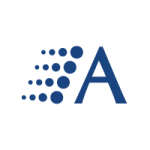 Arraya Insights
|
November 11, 2021
While we were already on the forefront of digital transformation, the pandemic pushed us forward much faster than anticipated. From the Metaverse to new Teams collaboration tools, Microsoft Ignite 2021 – held virtually November 2-4, 2021 – had several exciting announcements that will enhance remote collaboration, all while focusing on security. Overall, Microsoft is working to better integrate its […]
Read More >
Prepping for Cloud Security in 2022: Is Your Business Ready?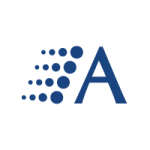 Arraya Insights
|
November 9, 2021
While advancements in technology can make significant improvements in our daily lives, they also increase the attack surface for hackers. Today, everyone has become a target and cyber criminals know they're on a lucrative track. As long as there's money in it for them, they're not slowing down anytime soon. Implementing new technology has become vital for […]
Read More >
Expert Q&A: Microsoft 365 Tenant to Tenant Migrations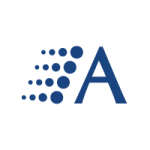 Arraya Insights
|
November 4, 2021
Chuck Kiessling, Arraya's Senior Director, Presales Solutions, and Tony Shaw, Senior Solutions Engineer, Workspace, discuss Microsoft 365 tenant to tenant migrations. Whether for a merger, acquisition, divestiture, or other scenario, Arraya's experts walk through design considerations, the hurdles they see clients face, and process best practices when it comes to migrating an existing M365 tenant […]
Read More >
Microsoft Teams Adoption: What's The Process?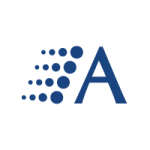 Arraya Insights
|
October 28, 2021
Pre-pandemic, working from home was considered an extra perk for employees. Now, as a large portion of the workforce continues to work from home throughout the pandemic, this "perk" has become more of an expectation. In addition, a record number of Americans are quitting their jobs, which has been dubbed the "great resignation." It's now more important than ever that employees can virtually collaborate in a manner […]
Read More >
Nerdio: How this Management Portal for Azure Optimizes Your AVD Environment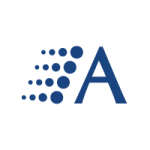 Arraya Insights
|
October 22, 2021
Businesses and enterprises sent their workforce home nearly two years ago. The remote workforce appears to be here to stay and businesses often turn to Azure Virtual Desktop (formally known as Windows Virtual Desktop) to allow their employees to safely work from home. AVD provides businesses with remote capabilities by giving employees access to their Windows desktops from anywhere, all while providing security and […]
Read More >
In Case You Missed It: A Recap of VMworld 2021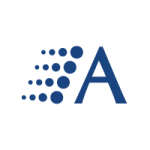 Arraya Insights
|
October 14, 2021
Last week's VMworld 2021 kicked off virtually for the second year in a row. Channel partners, IT professionals, industry leaders, and more logged in remotely to hear about VMware's latest updates, strategies, products, and plans for the future.   In case you missed it, Arraya's Data Center team compiled the announcements that should be on your radar:  Dell Technologies Apex Cloud Service with VMware […]
Read More >