Arraya Solutions 365+ Now Supports AIX (LPAR)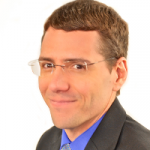 Thomas York
|
September 11, 2013
Arraya Solutions' Alert 365+ enterprise support solution already delivers cloud-based monitoring for a variety of industry-leading platforms and applications, including VMware vSphere®, Microsoft SharePoint and Cisco Unified Communications.  You can now add IBM's trusted hypervisor to the list of supported products.
Update from VMware Partner Exchange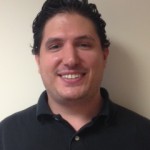 Halim Chtourou
|
February 27, 2013
So far, so good out here in Vegas for VMware's Partner Exchange. Here is some of the insight I've gained thus far… While a lot of the sessions we've attended include NDA materials regarding future product releases that we can't discuss publicly, the training boot camps have given me the ability to add some significant […]
Read More >
Avamar for Everyone!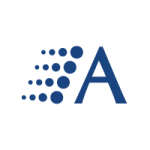 Arraya Insights
|
November 16, 2012
What is EMC Avamar? Those of you who wrestle with backups on a regular basis have probably heard of EMC Avamar. If you're familiar with Avamar, then you already know it is a complete deduplication backup system, with integrated backup and recovery software and purpose-built backup appliance. You also know Avamar is the purpose-built backup […]
Read More >
Journey to the Private Cloud: Which Route Will You Take?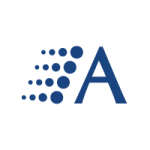 Arraya Insights
|
November 14, 2012
As IT pros and data center owners, we've been successfully building our own private clouds for some time. However, the question remains… who should be building our private clouds? Should we retain the roles of architect, tester, quality control, integrator, and support? Should we look to our vendors to provide us with private cloud "blue prints", or […]
Read More >
VMworld 2012 Recap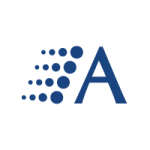 Arraya Insights
|
September 18, 2012
It's hard to believe VMworld was already two weeks ago. As always, the event was loaded with opportunities to meet new people, learn something, meet up with old acquaintances, and catch a little Bon Jovi. It was hard to escape the focus on cloud computing with all of the recent acquisitions and the release of […]
Read More >
Welcome to the Arraya Solutions Blog
Erin Steinmetz
|
August 9, 2012
We're very pleased to welcome you to our first of many Arraya blog posts. We'll be taking our blog in a number of different directions, all with the goal of providing valuable information, insights, ideas, and solutions related to application development, managed services, IT strategy, data center, and network infrastructure.