VMworld 2014 Recap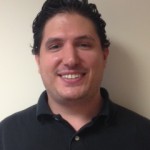 Halim Chtourou
|
September 15, 2014
VMworld 2014 can almost be summed up in one word: realization. Among the event's major talking points was the rebranding of VMware's Management Suite, vRealize. Essentially, many of the announcements and updates to the product sets and capabilities were just that: a realization (or a promise of realization) of the initial value propositions of the […]
Read More >
End of Life Nears for Critical Microsoft Workload: How to Prepare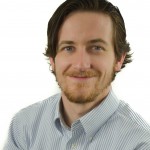 Colin McGlinchey
|
September 2, 2014
This summer hasn't even ended yet but it's not too early to start thinking about the next one considering that's when Microsoft's extended support for Windows Server 2003 runs out. Come July 14, 2015 all versions of Windows Server 2003 will officially reach their end-of-life. Once that date hits, the updates and security patches from […]
Read More >
Arraya Solutions Appoints VMware Veteran Jim McKernan as Senior Director, Enterprise Solutions
Erin Steinmetz
|
July 23, 2014
Innovative industry leader well positioned to grow the company's cloud and managed services offerings. Arraya Solutions announced today the appointment of Jim McKernan to the role of Senior Director, Enterprise Solutions. In this role, McKernan will oversee the Microsoft, VMware, and Arraya 365+TM Managed Services practice areas. He will report to David Bakker, Arraya's chief […]
Read More >
Arraya Solutions Named to CRN's Solution Provider 500 List
Erin Steinmetz
|
June 18, 2014
Arraya Solutions announced today it has been named to the 2014 Solution Provider 500 (SP500) list by The Channel Company's CRN. The list ranks the top revenue-generating technology integrators in the U.S. and Canada whose forward-thinking approach to the channel has helped them evolve and thrive in today's cloud and services-driven IT era.  The list […]
Read More >
Arraya Solutions Honored as Recipient of 2013 EMC Partner Services Quality Award
Erin Steinmetz
|
June 9, 2014
Arraya Solutions announced today it has received the 2013 EMC® Partner Services Quality Award from EMC Corporation for achieving outstanding service excellence and customer satisfaction as measured by the EMC Partner Services Quality (PSQ) program.  The EMC PSQ program is a project-specific survey program designed for partners with Service Partner designations to solicit customer feedback regarding […]
Read More >
EMC World 2014 Recap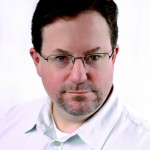 Ron Longley
|
May 21, 2014
EMC World 2014, EMC Corporation's annual conference, was held once again in Las Vegas during the week of May 5. It served as a fantastic opportunity for EMC to share their latest technical and business offerings with EMC customers, business partners and IT professionals. In case you were unable to attend or follow along virtually, […]
Arraya Solutions Named to CRN's 2014 Tech Elite 250 List
Erin Steinmetz
|
April 28, 2014
Arraya Solutions today announced it has been named to CRN's annual list of the Tech Elite 250 for the fourth consecutive year. These companies represent an elite group of IT solution providers that have invested in the training and education needed to earn the most advanced technical certifications from leading vendors. In compiling the list, […]
Read More >
Arraya Solutions 365+ Now Supports AIX (LPAR)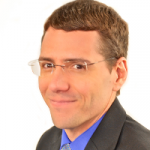 Thomas York
|
September 11, 2013
Arraya Solutions' Alert 365+ enterprise support solution already delivers cloud-based monitoring for a variety of industry-leading platforms and applications, including VMware vSphere®, Microsoft SharePoint and Cisco Unified Communications.  You can now add IBM's trusted hypervisor to the list of supported products.
Update from VMware Partner Exchange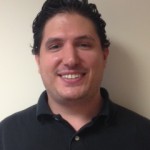 Halim Chtourou
|
February 27, 2013
So far, so good out here in Vegas for VMware's Partner Exchange. Here is some of the insight I've gained thus far… While a lot of the sessions we've attended include NDA materials regarding future product releases that we can't discuss publicly, the training boot camps have given me the ability to add some significant […]
Read More >
Avamar for Everyone!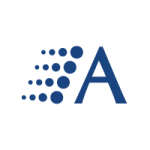 Arraya Insights
|
November 16, 2012
What is EMC Avamar? Those of you who wrestle with backups on a regular basis have probably heard of EMC Avamar. If you're familiar with Avamar, then you already know it is a complete deduplication backup system, with integrated backup and recovery software and purpose-built backup appliance. You also know Avamar is the purpose-built backup […]
Read More >