Which Cloud Disaster Recovery Solution is Right for Your Company? 4 Points to Consider First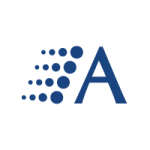 Arraya Insights
|
December 14, 2021
No matter how strong your cyber security position, there will always be a chance your business could fall victim to a cyber attack. Today, cyber attacks lead to loss of critical and confidential information, resulting in significant business interruption costs. A cloud disaster recovery solution is a service that provides organizations with failover capabilities and […]
Read More >
Arraya Insights Vodcast: Hybrid Cloud Journey - The Data Center Conversation Has Changed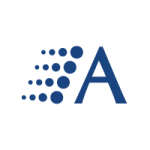 Arraya Insights
|
November 29, 2021
In this episode of the Arraya Insights Vodcast, our panel looks at the hybrid cloud journey and specifically, how the modern data center conversation has changed. They discuss the cloud-first mindset vs. traditional data centers, application modernization, challenges to cloud adoption, and more. Hosted by Chuck Kiessling, Senior Director, Presales Solutions, this episode's panel includes […]
Read More >
Prepping for Cloud Security in 2022: Is Your Business Ready?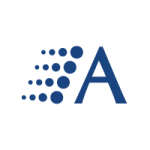 Arraya Insights
|
November 9, 2021
While advancements in technology can make significant improvements in our daily lives, they also increase the attack surface for hackers. Today, everyone has become a target and cyber criminals know they're on a lucrative track. As long as there's money in it for them, they're not slowing down anytime soon. Implementing new technology has become vital for […]
Read More >
In Case You Missed It: A Recap of VMworld 2021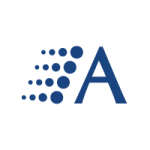 Arraya Insights
|
October 14, 2021
Last week's VMworld 2021 kicked off virtually for the second year in a row. Channel partners, IT professionals, industry leaders, and more logged in remotely to hear about VMware's latest updates, strategies, products, and plans for the future.   In case you missed it, Arraya's Data Center team compiled the announcements that should be on your radar:  Dell Technologies Apex Cloud Service with VMware […]
Read More >
6 Important Updates and Changes to Expect in VMware Cloud Foundation 4.3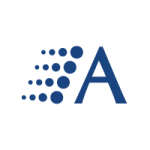 Arraya Insights
|
October 13, 2021
Transitioning to hybrid cloud has numerous benefits, including data protection, reliability, optimized workflows and resources, and scalability. However, the transition to hybrid cloud can feel overwhelming. With the right solutions, it doesn't have to be. VMware Cloud Foundation provides the "simplest path to hybrid cloud through an integrated software platform that is the foundation for both private and public cloud environments. […]
Read More >
Transitioning to the Public Cloud with Skytap: What It Does & Why It's Different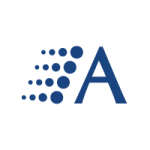 Arraya Insights
|
September 28, 2021
Following the recent announcement of our partnership with Skytap, we're excited to introduce this new and transformative tech to our customers to further enhance their experience in cloud computing.   What is Skytap?  Skytap functions like a software-defined data center (SDDC) and provides the ability to run IBM and x86 workloads in the public cloud, whether Microsoft Azure or IBM cloud. There's no doubt that migrating to the cloud provides […]
Read More >
Cisco's UCS X-Series: What's New, What's Different, and Why It's Considered "Future-Ready"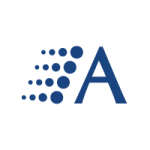 Arraya Insights
|
August 27, 2021
According to the IDC's Futurescape: Worldwide IT Industry 2020 Predictions report, there will be an "industry app explosion." They predict that by 2023 over 500 million digital applications and services will be developed and deployed using cloud-native approaches. Further, by 2024 800% more apps will run in edge locations. While these constant changes in technology bring innovation, more efficient processes, and safer environments, these consistent advancements also pose a challenge […]
Read More >
Arraya Insights Radio: Hybrid Cloud Journey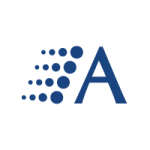 Arraya Insights
|
July 30, 2021
Arraya Insights Radio Episode 19: Hybrid Cloud Journey: Challenges & Solutions This special episode of Arraya Insights Radio was recorded live during a virtual roundtable event. In this episode, our panel looks at the Hybrid Cloud Journey. Specifically, they explore the challenges the journey presents, the concerns and pain points organizations experience, and the wide […]
4 Ways Azure VMware Solution Takes Disruption Out of Cloud Migrations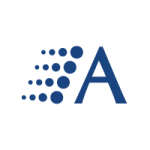 Arraya Insights
|
April 14, 2021
Disruption isn't hard to come by lately. Between global health crises, ever-advancing digital threats and rapidly evolving technology solutions, today's organizations have all they can handle. Many seek out the cloud as a counterbalance to that upheaval, but too often it only ends up adding to it. However, this doesn't have to be the case. […]
Read More >
Expert Q&A: VMware Everywhere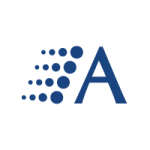 Arraya Insights
|
April 6, 2021
We check in with Ron Longley, Arraya's Director, Data Center, to learn more about the concept of VMware Everywhere.