5 New Features You Won't Want to Miss in Microsoft Exchange 2016
Despite occasional declarations to the contrary, email isn't going anywhere. At least not as far as the business world is concerned, anyway. Even though we may wish for it to vanish when we come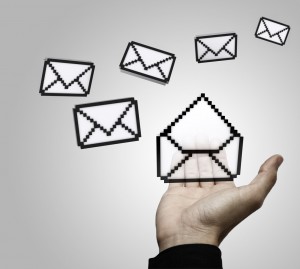 in to a full inbox on a Monday morning, email remains a go-to method for workplace communication and collaboration.
As email volume has increased so has the burden placed on IT to manage and secure it. Also on the rise is the need for a tool to help end users easily prioritize what's in their inboxes and on their schedules. Those are both areas where Microsoft's Exchange 2016 shines. This tool was, as Microsoft puts it, "forged in the cloud," so it's designed to bring the power and flexibility of the cloud to all email deployments no matter where they're housed.
Here's what's new in Exchange
Unsure whether upgrading to Exchange 2016 is the right move for your organization? Here are five new features which can deliver real, meaningful value.
Smarter email attachments – Under the old way of handling email attachments, it could be tough for users to keep track of whether or not they were working on the most recent version of a file. These version control headaches are a thing of the past in Exchange 2016. Now, users are able to attach a link to SharePoint 2016 or OneDrive for Business, just as they would a traditional attachment. This allows for more streamlined, efficient collaboration.
Blazing-fast searches – Considering how many messages most users have in their inboxes, it's no wonder that finding one message in particular could give them fits. That's not the case with Exchange 2016. Its search architecture is lightning-quick, searching server-side content indexes instead of local files. This cloud-based approach gets users to their targeted messages faster than ever. When in offline mode, traditional search methods will be used, ensuring continued access regardless of connectivity.
Advanced security tools – Exchange 2016 supports advanced threat protection, giving organizations access to a host of high-end security features. This includes elements such as safe attachments and time-of-click protection to defend against harmful URLs. Users can manage their inboxes with more confidence knowing that these features and more are watching over them. Meanwhile, the folks at the help desk will have far fewer email-initiated fires to fight.
Enhanced team productivity – Microsoft's Groups feature is built on a foundation which includes Exchange, Skype for Business and others. This feature allows users to create a shared workspace where they can work in conjunction with their team members, wherever those team members happen to be working from. These workspaces cover everything from emails to calendar events, bringing teams closer together through a more-proficient way of sharing information.
A more user-friendly experience – The modern workplace is anywhere a worker happens to be that day and it includes whatever device he or she happens to have at the time. Exchange 2016 is designed to provide a leading user experience on all devices. In general, the user experience has been beefed up thanks to new features such as Swipe, inline reply, single-line view and more.
Award-winning Exchange know-how
Sadly, Exchange 2016 can't make those stuffed inboxes on Monday mornings a thing of the past. However, it can help make working with and acting on them easier. With the above features and more, Exchange can enable employees to work more effectively and efficiently both individually and as part of a team.
Ready to learn more about what Exchange 2016 has to offer your organization? Head over to www.arrayasolutions.com/contact-us/ to open a dialogue with our award-winning Microsoft team. For the past two years, Arraya has been honored with Microsoft's Mid-Atlantic Area "Rising Star" award for our expertise in walking organizations of all sizes and in numerous industries through deploying and managing Microsoft solutions, including Exchange. We stand ready to work with you to address your email, collaboration or communication needs.
Also, be sure to follow us on Twitter, @ArrayaSolutions, to stay on top of all of our latest company news, events and special offers.