With the volume of data management rising every year and the consequences of lost or damaged data growing, no business can afford to operate without a safety net.
To further complicate things, new and sophisticated cyber risks are emerging all the time. They pose a very real danger to both day-to-day operations and the long-term success of organizations reliant on digital services.
Be Prepared for the Inevitable
Even the most advanced digital protection technologies can't prevent all attacks or data disasters from wreaking havoc with your sensitive data, systems, and networks.
The alarming reality is that most businesses will face a major data incident eventually — and only some will have a plan in place to respond.
Data protection is just your first layer of defense. You need to be ready to respond to every data outage.
Data loss can stem from an unavoidable natural disaster, a malicious cybercriminal, an insider threat, or a simple case of human error. Businesses must have a plan in place to respond quickly, effectively, and to guarantee that all data is restored and made accessible to authorized users on a moment's notice.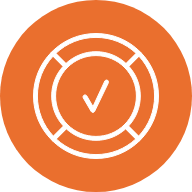 Disaster Recovery Planning
We help digital organizations develop a practical and comprehensive strategy that takes into account the scope of their operations, their level of resources and technical expertise, and the makeup of their personnel and their partner networks. We'll determine the methods and technologies that will provide needed assurance that all data can be recovered reliably on demand.
Disaster Recovery Validation
Disaster recovery plans that are regularly validated are 132% more successful than untested plans. For organizations that already have some recovery operations in place, we can vet the scope and effectiveness of your current plan, and rightsize your resource allocation based on actual business impact and potential lost revenue. Deliverables will include the documentation, procedures, and technical recommendations needed to take their strategy from concept to action.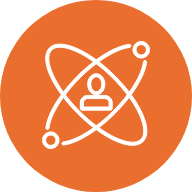 Business Continuity Planning
Arraya helps businesses develop a framework for getting back to 100% operations as quickly as possible after an outage or disruption. We codify policies that lead recovery efforts and record critical information, including data retention policies and the number and location of saved copies of data.
We work in close partnership with your team to make your organization more resilient.
Arraya Solutions has deep expertise and experience working with organizations large and small, across industries, to position them for growth and protect their digital assets.