Arraya leads migrations that help organizations improve performance and security and reduce costs. This may involve migrating from an older server to a new server, from an on-premise setup to the cloud, and more. Arraya leads migrations that help organizations improve performance and security while reducing costs.
We offer expert guidance and implementations for a wide variety of digital migrations, including data centers, clouds, applications, operating systems, and databases. Our highly developed process involves careful planning and extensive testing, leading to flawless execution. We ensure that all systems are properly moved and that there are no compatibility issues, data loss, or corruption. We do this with minimal downtime, without limiting future scalability or flexibility.
Transition With Minimal Disruptions and an Immediate Positive Impact
Every migration carries some risk. Arraya securely moves sensitive data, quickly and with verifiable precision. Our mission is a smooth transition that maintains the flow of information within the organization.
Migrating Online Powers Greater Efficiency and Security
No end-of-life concerns
Zero hardware to buy or manage
Enhanced security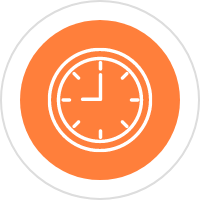 Expanded functionality
Reduced operational costs
Trust Our Proven Migration Process
Arraya's migration services are perfectly tuned to handle the complexities of diverse digital migrations. Our in-house data specialists, security experts, and system optimizers leverage industry-leading solutions and current best practices to deliver an impeccably managed migration in even the most complex IT ecosystems.
How it works:
Assess existing environments
Identify and remove obsolete documentation and workflows
Design and deploy an optimal data landing spot
Execute a seamless cutover between environments
Validate success and report to stakeholders
Migrations can be stressful. Arraya delivers peace of mind.
From security to workflow continuity to scale assistance, we can assist in every aspect of a successful migration.
And, as a Microsoft Gold Partner, Arraya is equipped with the technologies and talent that ensures a smooth migration every time. We provide holistic guidance, and our SharePoint Development Services are backed by expert, 24/7 support from our Managed Services team.