IoT (Internet of Things) networks are transforming modern business and reshaping the way companies operate, interact with customers, and make data-driven decisions.
As these technologies continue to evolve, their impact on the business landscape will only grow — and Arraya is here to help you get the most from your IoT investment.
We are dedicated to empowering businesses by seamlessly integrating IoT solutions that revolutionize operations, elevate customer experiences, and unlock the full potential of data. With our cutting-edge expertise and innovative strategies, we'll help you uncover fresh revenue streams and untapped business opportunities.
Unleash the Power of IoT to Solve Real-World Challenges
At Arraya Solutions, our IoT expertise is the driving force behind our mission to help businesses overcome their challenges and outcompete their rivals.
We recognize that securely connecting devices, processes, and people is essential to achieving new levels of data integration and insight. With this understanding, we develop and implement IoT solutions that foster seamless connectivity and facilitate data-driven decision-making.
The Transformative Impact of IoT is Being Felt Across Industries
IoT technologies make an impact in virtually every economic sector.
By leveraging IoT, organizations across countless industries can significantly boost their speed, efficiency, and the overall quality of their output. Arraya Solutions works tirelessly help you navigate the complexities of the IoT landscape to ensure that your business stays ahead of the curve.
Tools and Guidance Tailored to Your Exact Needs
Our IoT services are customized to your specific day-to-day operations and workflows, to enable new heights of efficiency. Our team of seasoned experts will guide you in extracting actionable insights from the vast pools of data generated by IoT devices.
We pave the way for data-driven decision-making and the discovery of lucrative opportunities to propel your business forward in today's competitive landscape.
Enterprise-scale IoT Support
Industrial IoT (IIoT)
Connected Manufacturing
Connected Machines
Supply Chain Optimization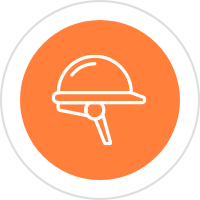 Connected Things
Fleet Management
Cargo Monitoring
Field Personnel Safety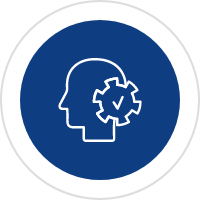 Customer Experience Enhancement
Digital Signage
Remote Expert Support
Self-service Kiosks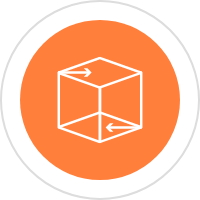 Smart Spaces
Video Surveillance
Energy Management
Access Control Systems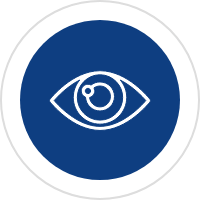 Insights
Predictive Maintenance
Video Analytics
Location Analytics
Access the Advantages, Avoid the Pitfalls
The complex regulatory guidelines that govern IoT adoption can be daunting to navigate. Arraya Solutions steps in as a trusted advisor, helping you decipher and adhere to these regulations while also mitigating risks associated with data privacy and security.
Our team of skilled professionals is committed to providing you with a comprehensive understanding of the ever-evolving IoT regulatory framework. We ensure that your organization remains compliant and secure, all while unlocking the full potential of IoT.
Efficient, Secure, and Understandable IoT Guidance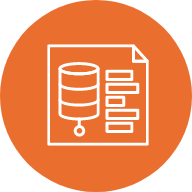 Manage Massive IoT Datasets Efficiently
We recognize that the wealth of data generated by IoT deployments can be overwhelming for businesses to manage and interpret. Our team of experts works diligently to simplify this process for you, allowing you to focus on your core competencies while we handle the complexities of IoT data management and analytics.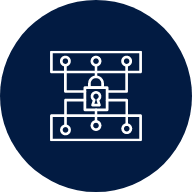 Connect Securely
Security is a paramount concern in today's connected world, and Arraya is committed to safeguarding the entirety of your organization's IoT deployment. Our comprehensive approach considers every aspect of your IoT ecosystem — from endpoints to interactions — to develop a robust security strategy tailored to your specific needs.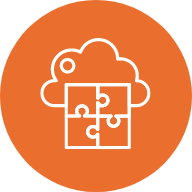 Integrate All Your Systems Seamlessly
We excel at incorporating IoT technology within existing enterprise architectures. Our approach ensures continued availability and ease-of-management, allowing your business to scale and adapt to the evolving IoT landscape without compromising performance or functionality.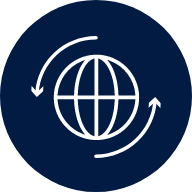 Sync IT and OT
We can help you bridge the gap between Information Technology (IT) and Operational Technology (OT) and address the full continuum of your business needs, fostering collaboration and driving efficiency across all operations. This alignment is crucial for maximizing the benefits of IoT adoption and promoting a holistic approach to innovation and growth.
Take the first step towards a smarter, more connected future.
Regardless of your industry, businesses that fail to harness the power of IoT risk falling behind and giving competitors an edge. To stay ahead of the curve, it's crucial to have a partner who understands the intricacies of IoT technology and how to help you leverage it effectively.
Arraya Solutions is that partner. Our team of dedicated professionals utilizes proven methodologies to plan, design, implement, and optimize a diverse range of enterprise solutions, technologies, and strategies.
Embarking on your IoT journey with Arraya guarantees that you have a reliable and knowledgeable partner by your side, every step of the way.