The unstoppable pace of digital transformation is only expanding the number of endpoints, online services, users, and devices that security professionals have to monitor and manage.
Further complicating matters, there is a lack of qualified cyber security expertise in the labor market. Best-in-breed security technologies require tremendous, specialized knowledge and first-hand experience to deploy and manage effectively. Building and maintaining a security team stocked with that much talent is expensive, difficult, and time consuming.
Managed Security from Arraya gives you the tools and expertise to secure your organization.
Cyberattackers work in teams. Your organization needs one to defend itself.
Over the last few years, malicious cybercriminals have only grown bolder and more sophisticated in their attacks. Companies aren't just fending off lone hackers poking at defensive perimeters. They are facing organized teams of malicious digital attackers that are specifically targeting critical systems and networks.
And security teams have to be right every time. It only takes one misstep for attackers to get in and exfiltrate sensitive user and business data or paralyze operations with ransomware.
Arraya's managed security services give you the power to match and exceed the capabilities of cyberattackers with efficient and scalable support:
Protect Your Infrastructure
Minimize Downtime
Control Costs
Get Expert Support on Demand
Managed Cyber Security Services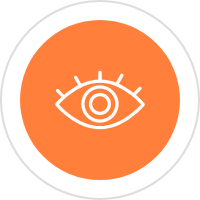 Vulnerability Scanning and Remediation
Proactively identify and resolve vulnerabilities before hackers can exploit them or your organization runs afoul of internal or external regulatory frameworks.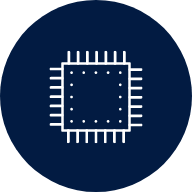 Patching
Keep all software and hardware routinely updated and protected from newly discovered threats.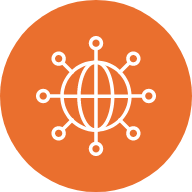 Incident Response
Ensure every potential breach is swiftly and appropriately addressed by a well-planned response strategy so that damage is mitigated and downtime is minimized.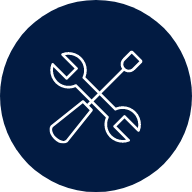 Managed Defense Tools
Don't just wait for attacks. Actively hunt down threats and flag suspicious activity on your systems and networks.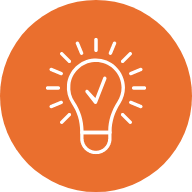 Training and Awareness
Reduce the risk of human error by fostering a culture that values secure operations, and maintain best security practices through routine cyber awareness education and training.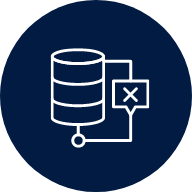 Internal and External Penetration Testing and Reporting
Test your security measures and exploit weaknesses so they're addressed before malicious actors can get to them.
Managed Services for Network Security
Supplement or expand upon the skills of your current IT security team to cover your total attack surface:
Management of all security zones, networks, and locations
Inspection, blocking, and alteration of malicious traffic with smart intrusion detection policies
Early detection and reputation-based blacklisting
Editable access control policies and rules
24/7/365 monitoring and alert response
Detection, analysis, and tracking of all critical files
Next-generation antivirus and antimalware solutions
Comprehensive but digestible reports on hosts, users, attacks, threats, and network status
Enterprise Monitoring and Support
Stay apprised of the health and performance of all your devices and applications every single day of the year by linking your on-premises team with our dedicated and talented network security professionals:
Application Performance Monitoring
Website Performance Monitoring
Log Intelligence and Analysis
Container Resource Monitoring
Infrastructure and Server Monitoring
Cloud API Monitoring