Businesses looking to increase data availability and user productivity while reducing the cost and management burden of their on-prem digital ecosystem are migrating to the cloud. Legacy data center architectures limit their options and provide less flexibility and competition in the modern, digitally-mediated economy.
But knowing you need cloud services is a long way from actually implementing them. There are a number of challenges to overcome along the way:
Orchestrating a complex transition: Determining the best place to start and corralling the people and resources that will be necessary to begin the process.
Sorting through an overwhelming array of options: Choosing the solutions that are a tailored fit for the organization's unique needs and responsibilities.
Enabling workload portability: Flexibly moving cloud and legacy workloads where they need to go without time-consuming re-engineering.
Staying within tight technology budgets: Effectuating a major change to modern infrastructure at the lowest possible cost.
Comprehensive Cloud Services
Arraya's cloud services are designed to help businesses realize their objectives throughout every facet of the cloud continuum ─ private, public, hybrid, and cloud native. Our team of experts is dedicated to walking you through the advantages of modern computing and will be with you every step of the way.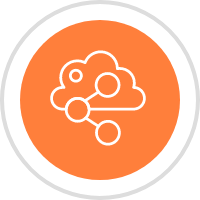 Strategy and Assessment
Cloud Readiness
Cloud Strategy and Workload Placement
Cloud Security and Governance
Workflow and Process Automation
Workload Modernization and Re-platforming
Cloud Migration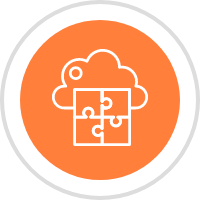 Migration
Design of Public, Private, and Hybrid
BC/DR and Backup
File Services and Archiving
Cloud Managed Infrastructure
Cloud Security
Cloud UC and Collaboration
On-Premises to Cloud Migration
Cloud-to-Cloud Migration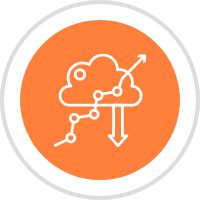 Management and Optimization
Cost Visibility and Optimization
Utilization Trending
Tenant Management
Workload Monitoring and Optimization
Automation and DevOps
Security Operations
Future Road-Mapping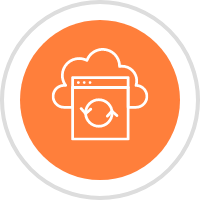 Transformation
Application Modernization
Database Re-Platforming
Data Translation and Integration
Orchestration, Automation, and Portal
Mobile Application Development
Web Services and API Integration
Machine Learning, Analytics, and BI
Cloud Native Development
Count on Unrivaled Expertise and Best-in-Business Cloud Services
Arraya has deep experience supporting cloud migration and management for businesses of all sizes and industries, whether they are operating on internal private or corporate clouds, partnering with a third party cloud service provider (CSP), or relying on a hybrid cloud environment.
Arraya doesn't just resell products, we are a strategic partner that goes above and beyond the ordinary to deliver customized advice and managed services that unlock the power of the cloud for businesses.
We can help you:
Better understand cloud technologies by stripping away complexity.
Identify gaps in your current tech stack that could be filled with cloud services.
Lower your risk by exploiting faster access to business critical data analytics made possible by cloud services.