Hyperconverged Infrastructure (HCI) has been nothing short of a revolution across industries. It enables virtualization of the systems that once required expensive, discrete, and proprietary hardware.
Even the most advanced hardware-defined systems can now be replicated entirely in software.
These are managed securely and remotely with virtualized computing platforms such as hypervisors. Software-defined storage and virtualized networks provide greater flexibility while driving down costs by performing well on commercial, off-the-shelf servers.
Hypervisor management facilitates greater visibility into real time operations, simpler governance of all instances throughout an organization, and reduced reliance on a wide range of hardware compute and storage solutions. It's the smarter route to optimizing resource allocation for a growing number of organizations.
Arraya Understands HCI
Arraya has years of experience developing and implementing HCI Solutions. 
We offer the full spectrum of modern networking, computing, storage, and protection technologies for businesses of all sizes and industries. Arraya is an expert at helping digitally-empowered organizations address the challenges that impact the growth, management, and stability of their IT operations.
If you're ready to simplify IT and manage everything as a single system through a common toolset, ask us how we can help.
Key Benefits of Hyperconvergence
Reduced IT management burden
Faster and more reliable storage options at a lower cost
Endless scalability available nearly on-demand
Intrinsically more secure
Fewer ongoing system administration needs
No more disruptive updates and data migrations
Lower costs

Smaller initial investment requirements
Reduced energy costs for system power and cooling
Reduced operational costs (when compared to traditional three-tier architecture)
Common Use Cases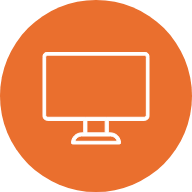 Virtual Desktop Infrastructure (VDI)
Seamlessly manage and deploy large numbers of virtual desktops from within your virtual machines, all from a cost-efficient, centralized server.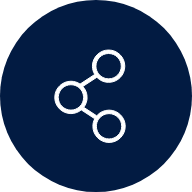 Edge Computing
Move compute and storage resources closer to the data that they rely on, making it easy to build and scale edge or branch environments without dedicated on-site IT staff.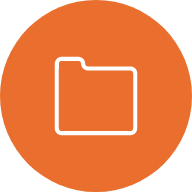 Workload Consolidation and File Storage
Effortlessly size and migrate across workloads infrastructure (DNS, DHCP, Active Directory, print servers) and database, application, and file servers.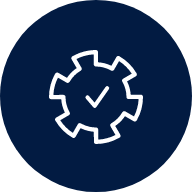 Testing and Development
Develop applications at a lower cost in a flexible testing environment that mimics production conditions.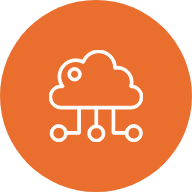 Hybrid Clouds
Reduce the time and cost of transitioning to a hybrid cloud by moving virtual machines rapidly between on-premises servers and private or public clouds.