Your team is an essential part of what makes your organization successful. But finding and retaining top talent that has the skills and experience you need is a constant challenge. Even in the best labor markets for employers, talented IT professionals are in high demand. When the talent pool shrinks, competition can become fierce and organizations struggle to fill critical roles.
Arraya's staffing services quickly equip IT teams with the technical expertise they are lacking — without hindering organizational agility and limiting opportunities to adjust and respond rapidly to industry changes.
IT On Demand from Arraya connects you with knowledgeable and skilled IT consultants on a completely risk-free engagement which can support any short-term and long-term business needs.
Whether you need an extra lift for a special project or ongoing and far-reaching support, Arraya can provide it.
Our specialists aren't just technology experts. They are steeped in diverse business processes and experienced at quickly slotting into new workflows and meshing seamlessly with your internal IT team. They can provide either short or long-term technology support with minimal onboarding.
When a project that needs extra support concludes or market forces dictate a change in direction, your IT On Demand assets can be just as quickly rolled back.
Get Access to Top IT Consultants Risk Free
Leveraging Arraya's Staffing Services means smart, fast, and flexible technology support on terms you can live with. Choose from a risk-free contract or a contract-to-hire arrangement.

Full stack tech support from managing data centers and storage to networking, backup and recovery, and beyond.

Improved corporate network performance and availability and minimized downtime.

Cloud journey guidance at every stage, from initial migrations through long-term consumption optimization.

Hybrid and remote work support that gives your team the freedom to work securely anywhere, anytime, on virtually any device.

A more cohesive user experience that connects disparate technologies, departments, and even companies following a corporate merger or acquisition.

Next-generation security technologies, controls, and best practices that safeguard sensitive data, networks, and systems.

Smarter analytics and reporting that harvests data throughout the organization (including from IoT devices), breaks down information silos, and ensures actionable insights are reliably extracted and exploited.
We Have the Right Expert for You
There's no one blueprint for building an ideal IT environment and team. Every organization and every industry has its own unique challenges and opportunities. Arraya investigates your individualized pain points and helps you achieve your technology and business goals with the most efficient allocation of resources possible.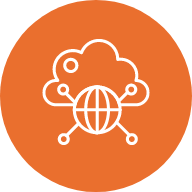 Infrastructure Engineering and Support
Build or maintain the core pieces of the technology environment with support from engineers and administrators specializing in cloud, collaboration, end-user support, and more.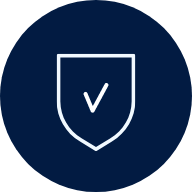 Security and Compliance
Maintain data integrity by working with experts focused on network security, compliance, change, risk management, and business continuity.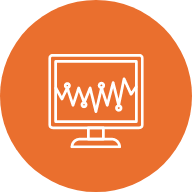 Application and Software
Take full advantage of innovative digital communication, collaboration, and productivity tools backed by industry-leading software developers, database administrators, and ERP consultants.