Increasing efficiency, developing new revenue streams, and thriving in a competitive marketplace requires teams that are focused on the big lifts — not mired in endless, routine tasks.
Businesses are looking to automation to make that happen. Arraya helps organizations offload necessary but redundant tasks to automated solutions so skilled human resources can focus on key issues.
Accessible and Advanced Automation that Works for Businesses of All Sizes
Five or ten years ago, business automation was either not sophisticated enough to perform most common tasks, or so expensive and complex that only the most well-resourced enterprises could take advantage of it.
Today, businesses are able to exploit cloud-based automation platforms that require few upfront costs and no on-site hardware. These are simple to manage, and best of all, you only pay for what you actually use.
Cut down on human error and accelerate the pace of innovation.
Arraya's guidance and implementations help businesses convert common processes, tasks, and workflows into automated solutions.
The Automation Advantage:
Boost efficiency
Free up time and resources so you can focus on mission critical initiatives
Increase employee productivity and job satisfaction
Extract valuable business insights from your process data
Manual tasks are slowing you down, and there's a smarter way.
Arraya deploys leading automation platforms and tools, including Microsoft Power Automate, which streamlines repetitive tasks and paperless processes.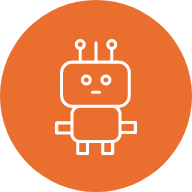 Robotic Process Automation (RPA)
Software agents that mimic human employees, perform digital tasks, and record their own activity.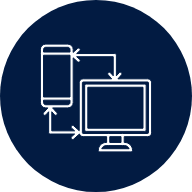 Process Orchestration
Applying automation to a business process to better accomplish, monitor, and manage business activities.
Empower your team to do more and focus on what they do best.
Machines are wonderful at tedious and routine tasks, performing each action with verifiable accuracy and precision. But, despite major advancements, there are still some tasks best left to humans.
Leveraging automation helps businesses allocate limited resources at peak efficiency and ensure team members are applying their unique skills to problems only they can solve.