In today's competitive business landscape, a well-planned and executed M&A strategy is crucial for achieving a successful outcome.
Lay the Foundation for a Strong Corporate Identity That Fuels Your Growth
Arraya's innovative approach unifies communication and collaboration technologies, consolidates data center solutions, and seamlessly blends environments under one security umbrella.
With over two decades of experience, Arraya has been the guiding force for numerous organizations, helping them overcome challenges and fulfill their M&A objectives. Our proven track record stems from our commitment to understanding your unique needs and aligning them with our award-winning process.
Seamless and Impeccably Orchestrated M&A Support
We understand the importance of minimal disruption during this critical process. As such, we deploy a proven methodology that minimizes the risk of unexpected issues and leads to a harmonious fusion of all involved parties without redundancies.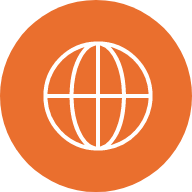 Efficient Consolidation of Technologies
Our team of experts works diligently to integrate, migrate, and consolidate your IT infrastructure with minimal business disruption. Whether we're unifying disparate systems or decommissioning outdated technologies, our careful planning and execution will allow you to focus on what matters most: maximizing value by blending multiple organizations.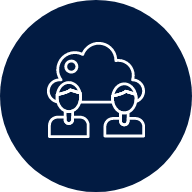 A Unified Cultural Identity
Arraya Solutions creates a united cultural identity and sense of belonging for all employees by leveraging a comprehensive understanding of organizational values, goals, and work environments.
Unlock the Full Potential of Your M&A
Mergers and Acquisitions are inherently complex and can cause significant disruption to business operations. Even the most well-thought-out business plans and goals may falter if not supported by the right technology and expertise. The right technology partner will get you across that finish line.
When you choose Arraya Solutions, you're placing your trust in a team that understands the intricacies of M&As and the importance of aligning technology with your strategic objectives.
We are skilled at identifying potential problem areas associated with the M&A process. Our proactive approach prevents unforeseen issues and ensures a smooth transition for your organization. And with our vast experience, we can help you make the most of your resources and deliver solutions that are cost-effective, scalable, and aligned with your objectives.
Arraya's Award- winning M&A Process
We have developed a meticulous five-phase process to ensure that your M&A journey is carefully managed at every critical juncture.
Discovery
In the initial phase, our team conducts an exhaustive investigation of all involved companies' IT environments. We craft strategies for integration, migration, and, if necessary, decommissioning. By immersing ourselves in your organizations, we gain a deep understanding of your business goals and align them with consolidation methodologies tailored to your specific needs.
Migration Readiness Assessment
Building on the insights gained during the Discovery phase, we develop a comprehensive plan to execute the M&A. This includes an in-depth analysis of potential risks, ensuring that all aspects of the migration are thoroughly planned and prepared for.
Testing
Before moving forward with the migration, Arraya rigorously tests all proposed solutions to ensure they meet the highest standards for performance and reliability. We also study end-user reactions, making any necessary adjustments.
Post-Migration Polling
After the migration is complete, we survey end-users to gauge their experiences during the transition. This feedback helps us confirm that the process met expectations and that all objectives have been achieved. It also informs any necessary refinements to optimize the newly integrated environment.
Post Audit
In the final phase of our process, Arraya conducts a thorough analysis to determine whether everything is operating in the most efficient and streamlined manner possible. This comprehensive review allows us to identify any opportunities for further improvement.
The Arraya Difference
Our unique approach focuses on addressing potential challenges upfront and delivering tangible advantages.
Eliminate Risks Upfront
---
Our in-depth discovery engagement is designed to identify and address risks early in the process. By aligning our approach with your consolidation goals, we minimize the risk of undesirable surprises.
Gain Insights through Our Health Check
---
Understanding the IT environments of all companies involved in an M&A is crucial. Arraya performs comprehensive pre-migration Health Checks, which allow us to identify potential issues and devise effective strategies to ensure a seamless transition.
Depend on Our Experienced Project Management Office
---
Arraya's seasoned Project Management Office (PMO) bridges the gap between companies, creating a collaborative environment that fosters open communication and effective planning. Our PMO works closely with all stakeholders to devise a tailored plan that meets the unique needs of every organization involved in the M&A.
Trust a Partner Who's Been There Before
With a wealth of experience in successfully managing M&A projects across various industries, we understand the unique challenges that come with this process. From cloud solutions, traditional data centers, managed services, and more, Arraya offers expert guidance and flawless implementation that covers every facet of the tools and technologies that underpin a successful M&A.
We excel at breaking down even the most complex M&A projects into manageable steps, consistently delivering projects on time and on target.