70% of Cloud Strategies Fail: Why and What Can Be Done?
It's no surprise given the analytical, security and mobility advantages offered by migrating to the Cloud that so many in extended care are planning to embrace it in one form or another. Cloud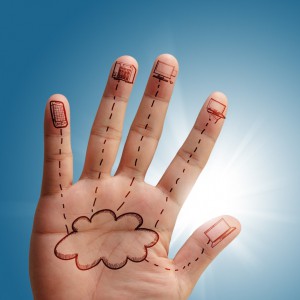 infrastructure reduces costs, requires less maintenance and allows for the scalability needed to keep up with fluid organizational needs and industry regulations. There's no doubt the returns can be plentiful, however, the path to the Cloud is rife with potential snares. Organizations who fall victim to those snares can pay the price – both in terms of the budget and the project timeline.
That's the situation according to a study conducted by INetU and THINKstrategies on the Cloud migration experience. Specifically, it found:
70% of organizations had to adjust their Cloud design in mid-migration
52% had to make changes within the first six months
49% said their project necessitated a budget increase within six months
43% said their Cloud deployments failed or stalled
What can go wrong with the Cloud
It's usually up to the already-swamped folks in IT to work closely with the chosen Cloud-provider to craft a comprehensive Cloud strategy, covering every part of the implementation process and after. If something goes wrong, it can result in delays and inflating budgets, two surefire ways to turn the tide of organizational support against a project and cast IT in a less-than-positive light. Also, deployment issues could compromise security down the road, possibly exposing the facility to hefty HIPAA-fines.
Where do facilities most often trip up when migrating to the Cloud? Here's a look at six of the more common Cloud mistakes organizations make:
Going it alone. From the outside, getting to the Cloud can look pretty straightforward. Once facilities actually get into the process, many realize they're out of their depth. It helps to have an advisor who's been through the Cloud journey many times before. This resource knows where the issues are and what can be done to mitigate them. Even more importantly, in a heavily-regulated field such as extended care, it is hugely beneficial to have someone with a working knowledge of the rules and regs of the industry to avoid compliance disputes.
Too much, too soon. Not every bit of data needs to live in the Cloud. Even if it should end up in the Cloud, it doesn't need to be there right off the bat. Despite that, extended care sites can get caught up in the allure of the Cloud and end up trying to do too much. That's another aspect where having a partner with experience can make the difference. Starting small allows facilities to gain valuable in-house experience and familiarity with the Cloud before they advance to the next level.
Getting caught up in the here and now. Today's needs are important, but in evolving industries like extended care, it's critical to plan for tomorrow and beyond. Even though the Cloud is inherently scalable, it's good to account for future growth at the start. This not only helps when it comes to choosing a service model, but it's essential to figuring out a long-term cost structure.
Thinking IT first. More and more, all departments in extended care are gaining the ability to leverage traditional IT services with just the swipe of a credit card – with or without bringing IT itself into the mix. This can create a number of problems for IT, not the least of which is that, should IT roll out a Cloud tool another part of the organization doesn't like, there's a good chance that other department will ignore it and find one it does. The Cloud isn't an IT-only solution. The reverberations are felt throughout the structure of an extended care facility. While gaining a consensus from finance, medical, HR and more can be tricky, it ensures organizational consistency.
Missing out on the voice of the user. It's not just specific departments which can fall out of step with a solution. If users don't like a solution, backsliding into old methods is almost inevitable. It's important to consult with end users as well as department heads to help find a Cloud solution that checks off as many boxes as possible on wish lists. This confirms the tool IT invests in will actually be used.
Overlooking a disaster planning exercise. No one likes to think of the worst case scenario right out of the gate with a new purchase, but doing so can keep resident data safe and facilities out of hot water later. Determine what data needs to be backed up and where it should be housed. Taking the extra time at the start of a deployment can save plenty more down the road.
A partner who knows how to help
Altered project plans, stalled deployments, inflated budgets. Those are problems few extended care facilities can afford. The good news is, they can be eradicated by a well-rounded Cloud strategy. Crafting and sticking to a plan like that can require the help of a partner like Arraya Solutions. Arraya has a long history of addressing the IT needs of leaders in the extended care field. We've worked with organizations of all sizes, supporting their infrastructures and applications, whether those technologies exist on-site or in the Cloud.
The value Arraya offers goes well beyond the purchase and design phase. All of our solutions can be covered under our Managed Services. These services are designed to extend and complement the abilities of onsite IT, providing facilities with continuing access to our skilled and knowledgeable Managed Services team members. They support the entirety of the Cloud lifecycle, from enablement, planning and deployment through management.
Ready to learn more about how Arraya can help your organization reach its Cloud goals and how our Managed Services can deliver long term success? Visit us at www.ArrayaSolutions.com to access more information and to connect with an Arraya Account Executive.
In the meantime, be sure to follow us on Twitter, @ArrayaSolutions, to keep up with all of the latest company news, special offers and more.