Arraya Honored as a Finalist for Innovator of the Year Award
Innovation is more than a favorite blog topic of ours. It's long been a cornerstone of our corporate culture here at Arraya and it's something we strive to bring to every project we embark on.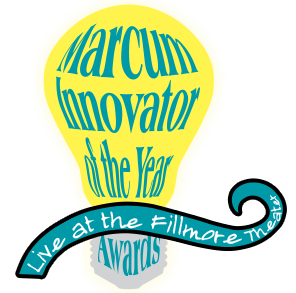 Our innovative efforts on one project recently ended with something besides a highly-satisfied customer. The work we did eventually led to us being named a finalist for a Marcum Innovator of the Year Award. These awards celebrate Philadelphia-area companies driving advancements in the fields of Biotech/Healthcare, Business Services, Manufacturing, Real Estate and Technology. Arraya has been nominated in the Business Services category for our "Mergers and Acquisitions in a Box" solution.
Where it all began
M&A in a Box began with a customer request. One of our longtime customers was involved in an M&A situation and needed to blend its technology environment with that of another company. The customer knew we had a wealth of experience supporting the technologies involved and asked us for our help.
While we worked on this project, we began thinking about taking an intricate and challenging concept like M&A – something that can cause great anxiety in even hardened business leaders – and distilling the concepts behind executing it into an easy-to-follow, repeatable methodology.
The project was a success and it would become the first of many. With each subsequent engagement, we learned more about how we could facilitate a smoother M&A changeover from the technology side. Soon, we had a skeleton of what companies would need from us, where potential trouble spots lurked and what needed to be done to mitigate those trouble spots before they could cause us problems. Thus, M&A in a Box was born.
The nuts and bolts of M&A in a Box
M&As have become a fairly regular occurrence in plenty of industries, especially in healthcare. Despite the frequency of these events, many IT teams don't have a plan in place to keep the process moving swiftly and efficiently when it begins. As a result, more stress and chaos is added in to already stressful and chaotic situations.
Our M&A in a Box offering addresses those deficiencies by allowing companies to leverage Arraya's technical knowledge and experience to remove most of the headaches typically associated with bringing two technology environments together under one corporate banner. This includes everything from email accounts to proper authorization systems and network connectivity. In an M&A engagement, Arraya's team will support the necessary re-architecting of each of those functions and more to ensure all corporate resources are on the same page. This allows organizations to focus on areas outside of the realm of IT which must also be linked.
The thing is, no two M&A situations are exactly the same, so the name – which hints at something mass-produced – is a little bit of a misnomer. The solution is really a flexible and scalable methodology that may be utilized across a spectrum of different industries, by organizations of all shapes and sizes.  The name is meant to reference the ease which M&A in a Box introduces into the process.
The end result of using Arraya's M&A in a Box offering is a low-cost way to reduce the risk often found in events like mergers and acquisitions. In addition, it can ensure companies realize the gains and advantages that made them decide to head down the M&A path in the first place.
A stress-free union
We're thrilled that Marcum and Smart CEO Magazine (which co-sponsors the awards) saw value in what we do and selected us as a finalist. The Innovator of the Year Award winners will be announced at a ceremony on Oct. 27. Win or lose, we're proud to be nominated. Truth be told, we're even prouder of what we've been able to accomplish so far with M&A in a Box. And like any good innovator, we can't help but think about how we can evolve and grow the service in the coming years.
Would you like to learn more about M&A in a Box or one of the other IT solutions or services we offer? Visit us at www.arrayasolutions.com/contact-us/. You can also get in contact with us and stay on top of all of the latest Arraya news, events and special offers by following us on Twitter, @ArrayaSolutions.