Arraya's Method for Thriving in a World of Trends and Buzzwords
The tech industry loves its trends. Back in 1999 when my business partner David Bakker and I founded Arraya, industry experts such as Gartner were raving about DSL con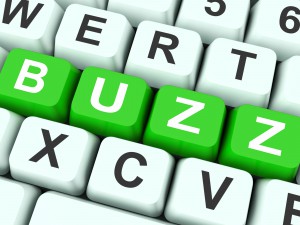 nections, IP telephony and wearables as some of the tech trends destined to shape the future. Sixteen years later, the tech landscape is dominated by coverage of Cloud, Internet of Things, big data and yes, we're still talking about wearables.
The thing to remember is that oftentimes trends come and go. Sure, some stick around and deliver on the hype. Others come in with a lot of fanfare, but the initial promise often never turns into anything tangible or long-lasting.
Some companies in our field can get overwhelmed trying to keep up with all of these trends. We try to avoid chasing every new trend that comes up. Instead, we invest time and resources into singling out the ones which we believe will be around long term. Pooling the collective knowledge of every level of the company has helped us do extremely well over the years identifying emerging, difference-making technologies like virtualization.
As important as it is to be knowledgeable about what's coming next, there's an element that is equally important, if not more so: providing excellent customer service. There are lots of companies with strong technological skill sets, but many lack what I would call the "customer service gene." Arraya's ability to strike a balance between the two is what I believe sets us apart from the competition.
Finding the necessary balance
How have we been able to do that? It starts with the hiring process. Our hiring managers know our corporate culture inside and out. They know the types of candidates who have thrived in the past and the types who have faltered. We empower them to use their own experiences within our culture to hire people they're confident will fit in.
Among the things they look for are candidates who seem to be easy to work with. Good interpersonal and communication skills are extremely important. Depending on the job they're applying for, candidates are going to need to interact heavily with co-workers or customers or both. One thing is for sure, no one is on an island here at Arraya. We're all dependent on others to help us perform our jobs at the highest level possible.
We also need candidates who are willing to go that extra mile and put in the time necessary to perform "Superhero" service for our customers. Admittedly, this can be a tough trait to predict. One potential indicator we've found is candidates with community involvement on their resume. It's not an etched-in-stone fact, but it's a good gauge of a well-rounded candidate. It also shows someone is willing to sacrifice a portion of his or her free time for something he or she believes in. We hope that is something which will carry over into working to delight our customers.
In addition to being passionate about doing what's best for the customer, candidates must also have a passion for expanding their horizons. For our tech team, this means being driven by a desire to learn everything they can about the new tools and solutions to hit the market. For our non-tech personnel, it's about finding ways to further their skills in their individual focus areas.
We reward and encourage that passion by providing our people with plenty of chances to hone their talents, whether it's through industry certifications or by attending learning events. We want people who are going to grab those opportunities and run with them. Our hiring managers love it when candidates want to know how Arraya will help them reach their career goals. It shows they aspire to bigger things and want to keep their careers moving forward.
The Arraya outlook
There's always something new waiting to take the tech world by storm. I believe that at Arraya, we're uniquely positioned to adapt to our changing industry because of the people we hire and the emphasis we place on customer service. As the technologies of today are replaced by the technologies of tomorrow, these two elements will combine to keep Arraya on the forefront for our customers.
This balance has helped us escape being pigeon-holed as one type of company. We're not just known for working with in one area of technology or specializing in a niche area. We're known for being a true technology partner that delivers outstanding customer service.