Combating Malware: Advanced Threats Call for an Advanced Solution
Malware is everywhere. In fact, take the number of malware events from 2014 – roughly 170 million, according to the 2015 Data Breach Investigations Report by Verizon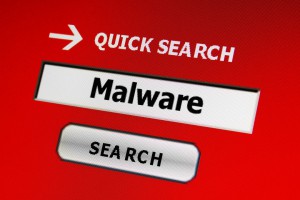 – and divide that by the number of seconds in a year and the result is an average of five malware events per second.
Of course, as the study points out, while that makes for a scary figure, malware is rarely that simple. After digging in deeper to the data, the study offered a more thorough look at malware event frequency. It found half of organizations discovered malware events during 35 or fewer days during 2014.
On the surface, that's a heck of a lot better than five malware events every single second. The irregularity of that second figure does present its own set of challenges. The biggest of which is, if companies aren't being hit by malware on a regular basis, it's easy for IT to lose focus on that area or let preparedness efforts start to dip.
Cisco has the high-tech solution
Today's malware is already advanced and it's getting more sophisticated all the time. Dealing with it requires a security system that is equally as advanced and which can handle the tough-to-predict nature of malware. In cases like those, Cisco's line of Advanced Malware Protection (AMP) products can be the right tool for the job. AMP products are capable of defending corporate networks, endpoints, virtual environments and more. They can do so throughout the entire attack continuum:
Before an attack: AMP products leverage global threat intel to harden systems against known and up-and-coming malware hazards.
During an attack: If known malware or out-of-policy file types attempt to gain access to the corporate network, AMP products can immediately step in and deny them admittance.
After an attack: AMP products will continuously monitor network traffic for any signs of malware which may have snaked through the first line of defense. Anything that's uncovered can be quickly analyzed, contained and remedied.
Cisco's AMP offerings can secure the corporate network against threats – known and unknown.  They're scalable enough to provide companies the ability to choose when, where and how to deploy them. Once they're up and running, AMP solutions deliver unmatched visibility into and control of the malware detection and defense process.
AMP offerings include:
AMP for Endpoints

secures multiple endpoints (such as PCs, Macs, mobile devices and more) against advanced malware threats
protects endpoints whether they're connected to the corporate network or the Internet
continuously analyzes systems for increased visibility
can be integrated with Cisco AMP for Networks to provide an even greater level of malware security
AMP for Networks

works hand-in-hand with Cisco FirePOWER appliances to offer protection against the day's toughest malware threats
reduces the number of malware incidents through file and application controls, freeing IT to focus on other deliverables
extends protection to include favorite malware targets such as Adobe Acrobat, Java and Flash
automatically prioritizes high-risk incidents through assigned threat scores
AMP Threat Grid

offers near-real-time malware detection blended with context-heavy analytics
identifies threats by comparing suspicious activity in the corporate network against its warehouse of behavioral indicators and its comprehensive knowledge bank
deploys on-prem or in the Cloud to fit comfortably into the corporate IT infrastructure
can be fully-integrated with Cisco's AMP for Endpoints
Up to the challenge 
Cisco's line of AMP products are up to the challenge presented by today's cutting-edge malware hazards. They provide the flexible, extensive protection needed to not only keep pace with, but to stay ahead of attackers.
Ready to learn more about AMP? Or are you ready to roll out innovative malware defense at your facility? Arraya's Cisco team has the knowledge and experience to aid IT teams during each step of the process, from project planning all the way through purchase, implementation and support.
Visit www.arrayasolutions.com/contact-us/ to schedule a free technical security briefing today. Also, follow us on Twitter, @ArrayaSolutions, to keep up with all of the latest Arraya news, updates and exclusive offers.