End-of-Support Announced for Popular Cisco Security Offering
Windows Server 2003's July 14 end of life wasn't the only deadline IT pros were keeping an eye on this past summer. Also on the radar was July 25, which was when Cisco's Intrusion Prevention System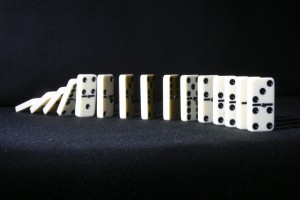 (IPS) was shipped for the last time. That date was just the latest in a long line of "lasts" and "ends" for IPS as Cisco begins the process of retiring the aging security system and moving customers over to a more modern set up. It came a few months after the product's end of sale date (April 26) and well-ahead of the final support dates – April 30, 2018 for application software and April 30, 2020 for hardware.
Spring of 2018 and 2020? That leaves plenty of time to transition off of IPS, right? It absolutely does. However, it's never too early to start making the necessary preparations for upgrading your security environment. That way when end of support does hit, you'll be able to take it in stride, knowing that your organization has long-since been covered.
The questions remains though – Where do you go from IPS? Cisco has plenty of security options worth considering, including FirePOWER Next-Generation IPS (NGIPS).
Today's security threats are complex and always-evolving. So the solutions organizations deploy to fend off those threats must be strong and smart as well as flexible. FirePOWER NGIPS can provide the advanced threat protection organizations need to stay safe. It's positioned to address the entirety of what Cisco refers to as the "attack continuum," meaning FirePOWER NGIPS can play an active role before, during and after an attack.
FirePOWER NGIPS features:
Real-time contextual awareness to give IT access to up-to-the-minute event data covering the full scope of its environment. This includes apps, users, devices, OSes and more. If something goes wrong, IT will know exactly what's been affected and what's at risk.
Industry-leading protection from cutting edge security hazards. FirePOWER NGIPS has been vetted and validated by independent, third-party experts and hailed by customers worldwide.
Intelligent security automation to reduce security spend while better equipping organizations to manage and safeguard rapidly-changing environments. As part of this, IT pros will have access to automated event impact assessments, IPS policy tuning, network behavior analysis and more.
High performance and scalability made possible by low-latency, single-pass appliances.
Optional application control, URL filtering and advanced malware protection (AMP) which work together to reduce the surface area of an attack. FirePOWER NGIPS lets IT pros regulate more than 3000 apps and hundreds of millions of URLs split up amongst 80 categories. If something does manage to elude that safety net, IT will know about it and will be able to track and block them, significantly limiting the damage that could be inflicted.
Securing your organization's future 
If your organization utilizes IPS, the time has come to start thinking about what needs to happen next. Upgrading to FirePOWER NGIPS is a sound step, however that's far from the only option on the table. Arraya Solutions has the security and the Cisco know-how to help you identify the solution that will best meet your company's individual needs. Then Arraya's experts will work with your IT team to draw up – and even execute – a migration plan that will move your organization away from legacy tools such as IPS quickly and efficiently.
Ready to get started? Visit www.arrayasolutions.com/contact-us/ to claim your completely free security architecture consultation with Arraya. This consultation can illuminate weaknesses and provide a jumping off point for transforming them into strengths.
To learn more about Arraya and the other ways we can help your IT team optimize resources while minimizing headaches, visit us at www.ArrayaSolutions.com. Be sure to follow us on Twitter, @ArrayaSolutions, to stay in the loop with all of our latest company news and special offers.