Google Apps – A Distraction, Not a Disruption
There's been some interesting news regarding Google Apps for Work recently. First was the announcement that Google is making a very aggressive move in its battle to win the hearts of the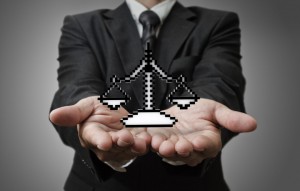 Enterprise. At a high level, Google will give away Google Apps to companies with a Microsoft EA as long as they promise to subscribe after the EA is up. Second, "The Mandate," which comes from Google's executives and outlines the motivation behind the aggressiveness. This is a grab to get more Google in your face during work hours.
While this is an interesting prospect for Google-eyed customers that might be ending their EA, for others, it's not necessarily about the hard subscription cost or 'being trapped' as the articles state it. Putting aside the fact that Google is doing nothing to improve its service with this offering or have really nothing new to offer, let's look at some reasons why customers would still choose Office 365 over Google Apps for Work.
Cost
Let's start with cost. With Google's offer, you are getting Google Apps for Work for free for a time. If you have an EA with Microsoft however, you've committed to paying for either Exchange on-premises or Office 365 for a certain period. Are you really saving anything by moving? Probably not. Come the end of your EA, you are either renewing your EA, adjusting it, or paying for Google Apps.
Google is offering partners $25/user for training people on Google Apps for Work. This strikes me as extremely telling about how Google views their own product. Microsoft offers $15/user for new Office 365 seats (starting at 150 seats minimum). The money is to be used for deployment, not training.
Let that sink in for a moment. Google is basically stating that their solution requires training and Microsoft is offering to lower the deployment cost for the customer. While it is unclear as to whether Microsoft is confident enough in Office's ubiquity to not offer training funds, this does seem to indicate that Google isn't.
Switching platforms is painful for any working population. I've lived through an Office 365 to Google Apps for Work migration at an Enterprise and it was extremely painful. Training is likely not enough. The solution itself requires a culture change and a different way of working.
I've covered the approaches to collaboration between Google and Microsoft before. Putting aside the differences, Google Apps for Work is rife with issues that have lingered for years. Instead of addressing these issues, they are putting forth this effort to gain customers which doesn't involve product improvement and organic growth.
The Primary Business Model
This is the point that people seem to miss in the Google vs. Microsoft Enterprise debate. Microsoft has always been software and productivity focused. Collaboration is their bread and butter at this point. It is how they make money.
Google was born out of one specific revenue stream and it wasn't software. They are the king of search and data collection, turning the data into profits. Products that fail to meet this revenue stream seem to meet an untimely death. Google states that they don't use Apps for Work data in the same way, but the question is then – what's the point?
As stated in the Business Insider article, Google is missing out on 8-10 hours of our work days, which is a significant chunk of time. They see Google Apps for Work as an entry point into this time, not as the solution it actually is for your business. Here's the quote:
Founders Larry Page and Sergey Brin have long believed that given the sheer amount of time that people spend at their jobs, ignoring the workplace would be doing a disservice to Google's long-standing corporate mission — "to organize the world's information and make it universally accessible and useful."
Security
Lastly, and possibly most importantly, Google's security story has proven out to be not as robust as Microsoft's. If you're paying attention to the cloud market lately, you've seen this for yourself.
Microsoft is fighting the privacy fight harder than any cloud provider at the moment. Watch Brad Smith, President of Microsoft and Chief Legal Officer, talk about his perceptions earlier this year. He clearly articulates the security and legal obligations from Microsoft's perspective as a cloud provider.
Taking this conversation further, Brad recently wrote up an excellent blog post on his thoughts regarding the collapse of US-EU Safe Harbor. Microsoft is watching all of these machinations closely to see how it impacts the business, industry and customers.
On the other side, Google barely states anything about it and furthermore, makes it difficult to search for more information. If you search for David Drummond, Google's Senior Vice President of Corporate Development and Chief Legal Officer, and Safe Harbor, you won't find much out there. There is an article from 2014, but that's not much help. In fact, if you search for David Drummond and Google, the recent news results are pretty interesting (using Google to avoid bias).
Will this move matter?
This move will likely push Google fans in IT management over the edge to sign their companies up. Chances are though that these customers have already moved to Google under the guise of cost savings, which tends to be the only argument I ever hear. My favorite rationale is that Outlook works with Google Apps for Work. Two notes there – first, if Google is so great, why do you still need Outlook and second, when you see what Google Apps Sync for Outlook actually does, you'll stop using it.
CIO Magazine covers this and other reasons why customers, even with the hard cost argument, are moving from Google Apps to Office 365. The momentum is definitely swinging Microsoft's direction. They are making the right investments in the platform, growing their business while helping customers collaborate securely.
The question you need to ask is – what is Google's real motivation behind this announcement? Is it to help you or them?