Industry-leader paves the way for secure enterprise mobility
Securing today's mobile workforce is a tough job and it keeps getting tougher. As more workers push for new BYOD policies, for more mobility and for more choices in terms of the technology they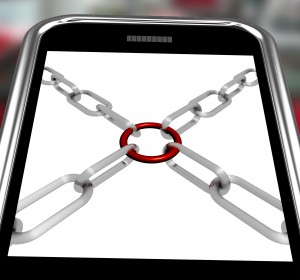 use to do their jobs, it falls on IT to deliver on all of those wants without exposing the company to additional dangers.
One way to do so is through Network Access Control (NAC) technology. These tools provide visibility into who's accessing the corporate network, from where and with what, while also allowing IT to ensure the right people have access to the right info. In order to mitigate the growing number of enterprise mobility risks while emphasizing the rewards, it helps to have NAC tools at your disposal that have been hailed as leaders in their area by customers and industry observers alike.
That's exactly what you get should you decide to go with Identity Services Engine (ISE) from Cisco. ISE is a security policy management platform capable of automating and enforcing the policies and restrictions needed to protect your company's network resources. It provides the visibility needed to defend access points and deliver the positive mobile experience users crave. ISE can also work with certain existing solutions in your environment to enhance their ability to spot and repel threats and also to repair any damage done.
ISE from Cisco doesn't just look good on paper, it's also won the praise of several industry-observers.
In Gartner's Magic Quadrant for NAC, Cisco was named to the Industry Leader category. Based in part on the strength of its ISE solution, Cisco received excellent marks in both Ability to Execute and Completeness of Vision, putting it in very elite, limited company.
Gartner applauded Cisco for:
ISE's ease of implementation. Some versions feature an optional onboarding module which reduces complications by eliminating the need for a third party certificate authority
how ISE leverages existing Cisco technology to maximize the benefit of the deployment to the organization, e.g., it can collect endpoint profiling data from Cisco switches and wireless controllers instead of needing to get that info from stand-alone profiling sensors
linking its security platform integration grid, pxGrid, with ISE, allowing partners to better respond to events and share contextual data (such as identity and location), all of which can be run through ISE
ISE's highly customizable guest administration module
Award-winning NAC provider 
The accolades for Cisco's NAC capabilities don't stop there. Multi-faceted consulting firm Frost & Sullivan presented its Market Leadership Award to Cisco for its work in NAC. This award is given to companies based, among other elements, on excellence in: Brand Strength, Implementation Excellence, Product Quality and Price/Performance Value.
Cisco earned its place at the head of the NAC class, in the eyes of Frost & Sullivan, because it has:
been embraced by more than 7,000 customers (including half of Fortune 500 companies and 20 of the Fortune 25) who entrust the technology to manage over 32 million endpoints
"a generational advantage" in terms of the strategic side of network design and architecture
the highest likelihood to make the discoveries which improves NAC security or efficiency
 "a unique, institutional knowledge" in the tools that work with NAC
Tap into Arraya's Cisco expertise
ISE from Cisco can relieve the headaches often brought on by enterprise mobility. It gives IT the ability to manage enterprise mobility efforts and secure them across the entire attack continuum (before, during and after an attack). This tool can also increase visibility, centralize network access policy management and provide a simple yet secure entry point for guests on your network.
Arraya's Cisco team has spent years working with and implementing Cisco technologies and has developed a deep knowledge of the full slate of its products – including enterprise mobility and security offerings. Our team can use this wealth of experience to help guide you on the journey to find the right solution for your environment. Then, they can walk you through the roll out process and even help support your deployment throughout its lifecycle. Interested in setting up a free technical security briefing? Visit us at www.ArrayaSolutions.com or reach out to an Arraya Account Executive today.
Also, follow us on Twitter, @ArrayaSolutions, to keep up with the latest company and tech industry news and offerings.