Managed Services or New Hires?
Torn between opting for a Managed Services partnership and going the new hire route to expand the capabilities of your IT team? If both options seem to be on equal footing at first, a deeper dive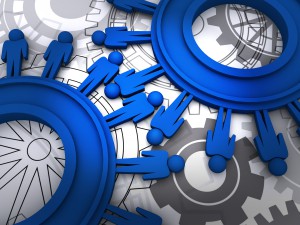 can reveal intangibles which may provide some separation.
These five questions can give you the clarity you need to make a final decision.
1. How much availability do you need?
A New Hire …
Has limited availability. Even the greatest, most dedicated employee can't be around 24/7
Is subject to unplanned absences for things like illness, family issues, or transportation troubles, all of which are unavoidable, yet can leave you scrambling for coverage just the same
A Managed Services Partner …
Can deliver an uncompromised availability model
Has eyes on your IT environment in some capacity day and night, on holidays, weekends, etc., and can respond at a moment's notice should the need arise
2. How important is flexibility?
A New Hire…
Can be very specialized in a particular area. A razor focus can certainly be beneficial, however, if your company switches gears and implements a new solution, that hire can be left starting from scratch
Will have a set of expectations about his or her role, salary, etc. Try to amend those and it could lead to issues
A Managed Services Partner…
Works across a multitude of projects and technologies, so it's naturally positioned to keep up with the latest and greatest tech tools, allowing your team to maintain its internal focus
Can offer more flexible contracts. If you decide you no longer need a particular service from a provider, contracts can often be adjusted on the fly to change the scope of the partnership.
3. How much time do you have to invest in the hiring process?
A New Hire…
Takes a significant investment of time just to find. It can be a long and arduous journey getting from the first interviews to the point where you feel ready to commit to someone
Puts you in the position of shifting more work over onto your existing IT resources while he or she is hired and then brought up to speed
A Managed Services Partner …
Is in the business of people. It's up to the provider to hire and retain the talent to fill out its team
Can take unwanted HR tasks are off your plate, leaving you with more time to spend on keeping your IT environment running efficiently and effectively
4. How can I prove the value?
A New Hire …
Puts the responsibility to prove he or she is worth bringing on board and retaining directly on your shoulders
Can make more work for you to ensure he or she continues to contribute value to the company
A Managed Services Partner …
Gives you the facts and figures necessary to make for an easier sell to the rest of your company's leadership team
Has experience working with many verticals, allowing it to hone in on and deliver outstanding results where it matters most to your organization
5. Does a personal touch matter?
A New Hire …
Means you're able to put a face to a name and see the person around your workplace each day
Allows you to develop a strong personal connection with one person, instead of with a faceless group of "outsiders"
A Managed Services Partner …
Can replicate a personal approach by providing both remote and onsite reporting
Who believes in delivering "best-of-breed" service focuses on building relationships between its team and yours, so the provider won't feel like an outsider, but rather an extension of your own team
At Arraya Solutions, we want every step of the IT management process to be easier. With that goal in mind, we offer a full suite of services to complement and support your IT department and secure your data, including:
Managed Services
Capable of shouldering responsibility for all facets of a customer's environment, including: Infrastructure, Storage, Network, Help Desk, UC, Exchange/SharePoint, Systems Center, O365, SQL, Cloud and more.
Enterprise Monitoring & Support
Keeps customers off of the defensive by monitoring the uptime and utilization of their systems, devices and applications, while also reducing the number of false alarms they have to contend with.
Cloud-based Backup
Blends cutting-edge technology with a flexible consumption model to form a backup solution that is fast, efficient and cost-effective – and restores are always free.
To learn more about these offerings, visit us online at www.ArrayaSolutions.com/services or get in touch with your Arraya Account Executive. Don't forget to follow us on Twitter, @ArrayaSolutions, to keep up with the latest company news and opinions.