Managers Struggling to Manage Without the Aid of Interoperability
Are you a manager in IT? Do you have a relentless stream of incidents, requests, changes and requests coming in for projects from the business? Can you even see all the work that is coming in from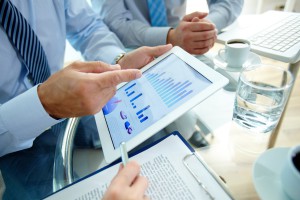 all over the company? Are you struggling with managing all the work because you can't see it all?
If you can't see all the work that is coming, then no wonder you are struggling with managing it. Most companies have Incident, Request, Change and Project management applications, however, these applications typically are not integrated and so managers can't tell how much work their employees are actually getting from the various demand streams. Furthermore, when it comes to Change and Project tasks, the change and project applications may not have a mechanism with which to assign tasks related to these efforts. A change task is just a blocked out period of time on a schedule or a spreadsheet. A project task is a line item in the project plan with a name next to it. To make matters worse, there may not be just one calendar, spreadsheet or project plan. There are often multiple change calendars, spreadsheets and project plans. As a manager, if you really wanted to get a handle on all that work, you'd have to check at least three different places and probably a lot more than that. Most managers don't have the time to do this. Furthermore, managers may not have access to the most recent change calendar or project plan. Spending the time looking for where all that work is coming from is a waste of valuable time. It reduces the manager's and the company's efficiency and productivity.
There are other problems that are caused by the lack of integration of the incoming demand streams. Your employees are overworked, stressed and may suffer from low morale. You don't know whether your team is even working on things that provide value to the company. Yet, you can't do anything about it because the lack of visibility prevents you from assigning resources appropriately and prioritizing the work. Also, your team may be missing SLA's because they are overloaded. This reflects poorly on the entire IT department. There is low customer satisfaction and IT is seen as slow and ineffective.
There is a solution. What if you only had to look in one place and instantly see all the work assigned to your employees? What if you could click on your team's queue in one application and see all the Incident, Request, Change and Project tasks that are assigned to your group and to each individual on your team? What if you could assign and prioritize work by dragging and dropping tasks from one person to another? This is exactly the capability that ServiceNow offers. The interoperability between Incident, Request, Change and Project allows managers to see all of the work that is assigned to their teams in one place. With Visual Task Boards managers can drag and drop any type of task in seconds from one tech to another, thereby enabling them to manage their team's tasks better. As a manager, you will be able to actually manage the work your employees are doing and consequently, be able to manage your employees.
So, ServiceNow is not just a "Service" Management tool. The interoperability of all ServiceNow's applications, especially the ITSM and PPM suites, makes it the perfect management tool.
Service excellence is one of Arraya Solutions' core values. We work with our customers, not for them, to create and deploy solutions and services which help them realize true business value. Our Enterprise Service Management Practice delivers on the ServiceNow promise to transform the enterprise by optimizing and simplifying, as well as standardizing and automating mission-critical business processes.
Still not sure if a ServiceNow solution would be right for your company? Want to learn more? Visit us online at www.ArrayaSolutions.com. There you can check out our approach to Enterprise Service Management, which includes ServiceNow. You can also request a meeting with an Arraya Account Executive to gather more information.
Be sure to follow us on Twitter, @ArrayaSolutions, for access to up-to-the-minute company news and updates as well as special offers.