Policy-based Networking Made Easy with Cisco's ISE
Most things in business are governed by policies. There are detailed sets of rules surrounding everything from PTO usage to intra-office relationships and beyond. Historically, one area that has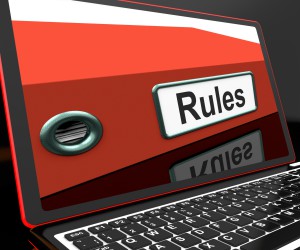 been tougher to lock down with policies has been the corporate network. Often this stems from poor visibility into the network itself, a misalignment of IT and the rest of the business or a lack of flexibility in today's always evolving corporate world. However, if recent trends continue to hold – and there's every indication that they will – stronger, more business-focused policy-based networking will become essential.
These trends should be especially familiar topics to regular readers of this blog. We've touched on most of them recently and they're all almost unrivaled in terms of sheer landscape-altering impact. They consist of the rise of Cloud computing, virtualization and Software as a Service (SaaS) applications; increased consumerization of the business network and end user demand for mobility due to the proliferation of tablets, smart phones, etc. and the burgeoning availability of video-oriented applications – both for business and non-business use.
Each trend holds ample value for organizations, provided of course the security and efficiency issues each one presents are addressed ASAP by IT. Building a policy-based network is the best way to do just that. Doing so can enable IT to better meet user expectations and the needs of the business in several critical ways, including by:
setting pre-determined limits as to where users are able to access sensitive data from, when they can do so and what kind of device they can use
encrypting and guaranteeing higher quality to highly-sensitive data, while leaving less at-risk info un-encrypted and at a lower priority
prioritizing multimedia calls with customers over nonbusiness video in the event that bandwidth has become an issue
provisioning virtual desktops to company data centers closest to traveling employees, allowing them to reach a new level of productivity
restricting employee access to nonbusiness social media sites during work hours and possibly even banning contractors from accessing them from select devices at all times
That all sounds great, but in reality those challenges we talked about earlier, the ones that are keeping organizations from achieving a true policy-based network – the visibility, alignment and flexibility issues – haven't gone anywhere. In order to fully reap the benefits of a policy-based network, companies need a solution that can help them overcome those challenges.
Enabling policy-based networking with ISE
Cisco's Identity Services Engine (ISE) can help. It's been called the first step on the road to policy-based networking. ISE is a security policy management platform capable of increasing IT's visibility into the network, controlling who has access to what and containing any threats which happen to make an appearance. With ISE, companies will be well-positioned to achieve policy-based networking, that in turn will make them better able to thrive in the face of today's IT trends.
Still not sure what to make of ISE? Here are four ways it supports policy-based networking:
ISE can reduce the number of unknowns on your network. ISE features superior device-profiling and a zero-day device profile feed to keep the solution updated on all the latest devices. This increases visibility and reduces unknown endpoints which could mask threats.   
Traffic classification in ISE is based on endpoint identity. This is what makes ISE so flexible. In the event that a policy needs to be changed, it can be performed in relation to an endpoint, eliminating the necessity for a network redesign.
Dynamic visual workflows make access management a breeze. Onboard guests and manage their accounts quickly and easily. In addition to its easy-to-follow workflows, ISE also features customizable guest portals which allow secure access in mere minutes.
Compatible with partner solutions. ISE not only improves the performance of partner solutions through providing greater context, it also works closely with them. Select solutions can execute access policy changes in ISE to efficiently contain threats.
Special offer: Learn more about ISE, get free stuff 
Arraya Solutions has a long history of working with Cisco's industry-leading security solutions, including ISE. If you have questions about how any of these solutions can benefit your organization, there's never been a better time to ask. If you reach out to Arraya now, you'll receive a completely free, no-strings-attached security consultation (in-person or virtual) with our team of experts. In addition, you'll also receive another free gift from Arraya.
Ready to get started? Visit www.arrayasolutions.com/contact-us/ to schedule your free consultation and to claim your gifts.
Also, don't forget to follow us on Twitter, @ArrayaSolutions, to stay updated on all of our latest company news, industry insights and special offers.