Signs You're a Prime Candidate for Arraya's Managed Services for Virtualization
VMware environments don't always get the same level of attention as, say, their Microsoft counterparts do. Imagine running a Windows Server in your data center that hasn't been patched or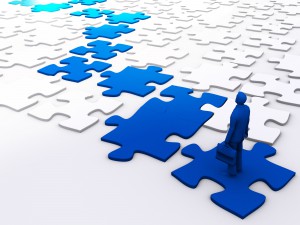 updated since 2012. That kind of prolonged lapse would leave a company incredibly susceptible to security breaches, data loss and more – and it would likely cost someone his or her job. Even though the same types of risks exist for companies running old or outdated VMware tools, it's still a common enough occurrence in many data centers.
That's where having a Managed Services partner like Arraya Solutions can pay off. Arraya's team brings a wealth of experience with VMware technology to the table – and it can take charge of the necessary maintenance and upgrades needed to secure your VMware environment.
Unsure if a VMware Managed Services agreement is right for your company? Here are two signs you're an ideal candidate:
Sign #1: You're still running vSphere 4.x, 5.0 or 5.1
The best days of vSphere 4.x, 5.0 and 5.1 have definitely come and gone. vSphere 4.x was released in 2010 and has been out of support since May 21, 2014. Even the "newest" version on that list, vSphere 5.1, is quickly coming up on three years old. Sticking with these older versions is putting the business' data security efforts in jeopardy due to unpatched flaws and bugs that have been remedied in more modern incarnations.
Consider the Shellshock flaw that made headlines back in September of last year. By exploiting it, attackers could assign their own variables to a Bash command shell, essentially giving them the ability to take over a computer remotely. They could then force it to execute their commands, run malware and use it to access personal information among other undesirable outcomes.
Older vSphere deployments are still vulnerable to this type of attack, despite the fact it's easy enough to prevent – provided a company has the right and most up-to-date tools at its disposal. Ensuring the readiness of those tools falls within the purview of a Managed Services provider.
Sign #2: You've either lost VMware admins or need their skills elsewhere
IT only has so much bandwidth to go around. If the VMware team has been dealing with turnover or its attention has been diverted to other, more high-profile projects, it can lead to critical upgrades slipping through the cracks. That's how companies find themselves with aging VMware technologies lying in wait within their data centers.
One way to address this is to expand the size of IT, however that's not always an option. Even if it is, it requires time and patience while the right new hires are identified and brought up to speed.
Managed Services supplements the talents of existing onsite IT personnel, expanding on the scope of what they can deliver without expanding the size of the team. Arraya has extensive insight into managing and sustaining VMware environments. That firsthand experience allows Arraya to perform upgrades efficiently and effectively by vetting out and avoiding known issues.
Customers can feel secure in the knowledge that their VMware environment is modernized and running smoothly. Should anything go wrong for whatever reason, they'll have full access to Arraya's knowledge and experience to get everything back to normal as soon as possible.
Solidifying your VMware environment
The reality is, vSphere and other VMware technologies need to be maintained on a regular basis just like Windows systems. That doesn't always happen and when those responsibilities are missed, it leaves companies at a greater risk for security problems, bugs, missed driver updates and more.
For additional information on how Arraya's Managed Services can make a difference at your facility, visit us at http://www.arrayasolutions.com/service/managed-services/ or reach out to your Arraya Account Executive. Also, follow us on Twitter, @ArrayaSolutions, to stay on top of all of the latest Arraya news and special offers.