Study Analyzes Cyber Security Efforts: How Does Your Company Stack Up?
What better time than the middle of National Cyber Security Awareness Month, with Halloween right around the corner, to share a few security statistics bound to give IT chills? Don't worry,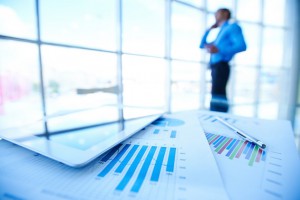 we're not just trying to scare you. We also have some ideas on how to address the challenges presented by those statistics.
Recently, Spiceworks released its "2016 State of IT Report." This study covers a broad range of topics, including IT budgets, current trends and projections for the future state of the department. These findings are based on data collected from more than 800 IT professionals representing multiple organizational levels and industries.
According to the study, security breaches are right at the top of IT's list of concerns. Nearly three-quarters (73%) of respondents believe their organizations are at a moderate-to-high risk of an IT security disaster or incident. In comparison, only 40% of those surveyed feel their organizations are at a moderate-to-high risk of suffering a natural disaster or incident.
So what's being done about these concerns? Well, that's where things take a turn towards the macabre. When asked what they saw from their organizations' security efforts, survey participants said:
Newsworthy breaches haven't led to any changes in our security procedures (74%)
We don't conduct regular security audits (62%)
We don't adequately invest in IT security (59%)
Our data/IT assets aren't sufficiently protected (48%)
That's not particularly positive news. The same goes for this tidbit also pulled from the survey: Only 34% of organizations are currently leveraging advanced security solutions to combat threats.
The numbers aren't all doom and gloom, however. Roughly 21% said they plan to invest in an advanced security solution within the next year. That figure puts advanced security solutions as by far the number one trend IT is hoping to invest in 2016.
In terms of what was holding back security efforts to this point, it doesn't seem to be IT. Almost three-quarters (73%) of those in IT study saw security as very or extremely important to current business practices. The percentage who feel that way jumps up to 78% when the focus is changed from current to future business practices. Each of those figures took home the top spot in their respective categories, showing IT recognizes the importance of security efforts both today and in the coming months and years.
The question remains, though. What's keeping IT from acting on those beliefs? It may come down to those outside of IT not seeing the immediate business value in security upgrades or regular audits. Or it may be a situation where IT lacks the resources or time to take on the projects it wants or to prioritize them accordingly.
Hassle-free IT security 
This is where having a partner like Arraya Solutions on your side can help. Arraya's Managed Services for Network Security is designed to give customers a direct link to Arraya's security experts. This allows companies to expand on the skills, knowledge and availability of their current IT teams without expanding the size of those teams through new hires or contractors. Our experts work with your team to find, configure, deploy and support the advanced security solution that best meets your needs.
Tasks covered under this offering include:
Managing (security) zones, networks and locations
Inspecting, blocking and altering malicious traffic (using intrusion detection policies)
Handling early detection, reputation-based blacklisting
Managed Services for Network Security solves time and resource availability issues that can often plague security efforts. It's one of many solutions we offer to help boost the security of your IT environment.
Special National Cyber Security Awareness Month offer
Not sure what solution or strategy is right for your organization? In honor of National Cyber Security Awareness Month, we've decided to carry over our summer security promotion. This deal includes an in-person or virtual, no-cost, no-strings attached security consultation performed by one of our expert technicians. Our techs will look for possible weak spots in your defenses and discuss options on how they can be reinforced. These findings can also be used as an icebreaker to open dialogue within your organization about security improvements.
In addition to the free consultation, you'll also get a free gift from Arraya just for signing up. You can choose from one of the following:
2 Tickets to Dorney Park
2 Tickets to Hershey Park
2 Tickets to Philadelphia's Eastern State Penitentiary
Ready to take advantage of this limited offer? Visit: http://go.arrayasolutions.com/NextGen-Security for more information or to sign up. You can also go to www.arrayasolutions.com/contact-us/ or reach out to us on Twitter, @ArrayaSolutions, to open a dialogue with our team about security or any of the other services and solutions Arraya offers.