Too Small to be Targeted by Hackers? New Study Says No
No IT pro worth his or her salt takes digital security lightly. Despite that, it's still tempting to grow at least a little comfortable with the notion that: "Hackers aren't going to bother with my company.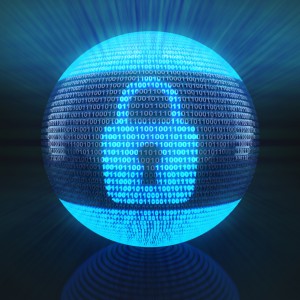 We're too small. They're only interested in things like big companies with a lot of name recognition, popular data warehouses and Major League Baseball teams."
However, hackers tend to be pretty opportunistic when it comes to their targets. If they spot a weakness, they'll exploit it, regardless of the size of the company. As a result, attacks on small business have been becoming more common. That's the case according to the results of a recent study conducted by the National Small Business Association (NSBA), which included input from roughly 675 small-business owners, representing multiple industries across all 50 states.
The study asked participants if their business had been the victim of a cyberattack, including computer viruses, hacking, malware, etc. The responses were split right down the middle. Half of respondents said yes, the other half said no. The thing is, in the previous year's version of this study, only 44% said yes while 56% answered in the negative. It may not be a catastrophic change, but a 6% swing in the wrong direction is still a trend worth keeping a close eye on.
This trend is especially worth monitoring considering the sharp spike in what these attacks are costing small businesses. In the previous year's study, the total cost sat at $8,699.48. In this year's study, that price tag skyrocketed up to $20,751.97.
Lastly, it's taking longer for companies to resolve the attacks. Based on the data in this year's study, attacks were sorted out in:
Less than a day – 30% (down 8% from previous year's study)
Between 1-3 days – 34% (down 6%)
Between 3-7 days – 14% (up 3%)
More than a week – 9% (up 2%)
More than two weeks – 13% (up 8%)
Stay secure, regardless of size
It seems like new hacks and security issues are making headlines almost daily. In this type of climate, businesses of all shapes and sizes can't afford to let their guard down. If they do, they risk becoming a target.
Part of keeping your mission critical systems and infrastructure hardened against an attack is having the right security solutions deployed in your environment. The other part is ensuring those solutions are maintained and up to date. Those are both areas in which Arraya Solutions can help.
A free security architecture consultation from Arraya can help keep your systems safe from cyber threats. It can turn up any of the potential weak points that cyber criminals love to cash in on. Then, our experts can work with you to find the best solution or tool to turn those weak points into strengths.
If you'd like to learn more about this offer or to schedule your free consultation, contact your Arraya Solutions Account Executive or simply click here.  If you'd like to learn more about Arraya and the other ways we can engage and elevate your IT team, please visit us at www.ArrayaSolutions.com.
Be sure to follow us on Twitter, @ArrayaSolutions, to stay on top of all the latest tech industry and company news.