Top 5 Reasons You Should Consider Cisco ASA with FirePOWER
IT has reported a rising number of cyberattacks over the past twelve months. While threats are on the upswing, IT has also gotten pretty good at repelling those attacks during that same period.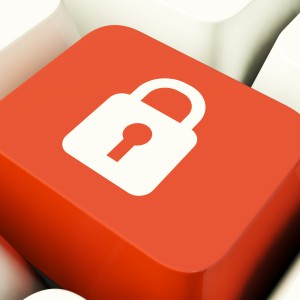 That's certainly good news, however, there's still work to be done to ensure cybercriminals' persistence doesn't start to pay off any time soon.
Those are some of the findings included in a study conducted by Tripwire, Inc. at the Black Hat 2015 digital security conference held in Las Vegas, NV. Highlights from the study include the fact that 86% of those surveyed have seen an increase in the number of targeted threats directed at their employer's network, leaving a mere 14% who reported no increase whatsoever.
As we mentioned, the volume of attacks may be mounting, but that doesn't mean attackers' success rates have followed suit. Participants in the survey were also asked whether their organizations had seen a significant increase in the number of successful cyberattacks over the past twelve months. The numbers were much closer here, but they did come out in IT's favor as 59% said the number of successful attacks hadn't increased while 41% said they had.
Stay secure with Cisco ASA with FirePOWER Services
That second set of numbers is encouraging, however, the last thing IT can afford to do is take its foot off the gas. Security efforts have been paying off, but if there's one thing cyber crooks are really good at, it's adapting and changing their method of attack. This forces IT and security pros to always be on the ready.
It helps to have an industry-leading security solution on their side, one which addresses the entirety of the attack continuum – before an attack begins, during the attack and during the clean up once the attack has ended. That's exactly what Cisco ASA with FirePOWER Services can do. By blending industry-recognized ASA firewall technology with an advanced malware protection framework, Cisco ASA with FirePOWER Services provides users with a security solution ready to take on today's threats as well as whatever the next generation may have in store.
Here's a closer look at five of the top capabilities which make Cisco ASA with FirePOWER Services such an attractive option in today's security climate:
FireSIGHT analytics and automation – These advanced features of the FireSIGHT Management Center work together to provide greater insight and faster response times. Analytics include trends and high-level statistics all detailing the state of IT security. As a result, IT will have increased awareness into the wellbeing of physical and virtual hosts, OSes, apps, network behavior and more. In terms of automation, policies can be automatically tuned to defend against new threats and threats are assessed and prioritized based on relevance and impact – without the need for IT to step in. Automation can also enable real-time threat response.
Next-gen, proven ASA firewall – ASA with FirePOWER Services' next-generation firewall delivers an industry first: a threat-focused NGFW. It combines advanced threat protection, breach detection and remediation with proven ASA firewall capabilities, all in a single solution. Those proven capabilities of ASA firewalls include: rich routing, dynamic clustering for improved performance and secure and reliable access through the Cisco AnyConnect VPN.
URL Filtering – Some URLs are passageways to clear risks yet users just can't keep away from them. URL filtering allows IT to, in a sense, protect users from themselves by keeping them away from suspected trouble spots. These restrictions can be adjusted and amended to account for users and admins who, for whatever reason, may need broader, more open access to the Web than their co-workers.
Advanced Malware Protection (AMP) – AMP solutions are capable of defending corporate networks, endpoints, virtual environments and beyond against today's highly-advanced, known and unknown malware threats. AMP for Endpoints secures PCs, Macs, mobile devices, etc., whether they're connected to the corporate network or the Internet. AMP for Networks extends anti-malware capabilities to some of hackers' favorite targets, namely Adobe Acrobat, Flash and more. Another service, AMP Threat Grid, is able to spot threats by comparing suspicious activity against red flags logged in its knowledge bank.
Remote access and site-to-site VPNs – At home, on the go, it doesn't matter where they are, workers need to be able to count on having a secure access point to the corporate network in order to keep producing high-level results. Cisco's remote access VPN broadens network access to include employees' personal mobile devices no matter where they're located. In addition, site-to-site VPN protects traffic, such as VoIP and client-server application data, throughout the enterprise, including across branch locations.
Bring industry-leading security to your enterprise
The rising tide of cyberattacks likely won't reverse itself anytime soon. There's too much value to be had for hackers and cyber crooks to simply give up and go away. They're more apt to keep poking and prodding until they find a way in.
Cisco ASA with FirePOWER Services excels at keeping the wrong people out of the corporate network. It monitors emerging threats so that it can be truly equipped to cover the entirety of the attack continuum – before, during and after. It's secure and it's hardened, yet it doesn't restrict employee mobility and it's scalable enough to meet an organization's rapidly changing requirements.
Want to learn more about Cisco ASA with FirePOWER Services? Arraya Solutions can help. Our team of experts is well-versed in ASA as well as the full complement of Cisco solutions. The team recognizes no two companies are exactly the same and will work with you to find the deployment and solutions which work best for your unique situation. Also, the partnership doesn't have to end there, as our team is fully-prepared to help deploy the solutions and fine-tune them to ensure the fastest possible time-to-value. Click here to sign up for a free technical security briefing with one of our solutions architects.
Visit us at www.arrayasolutions.com/contact-us/ today to start the conversation. Also, be sure to follow us on Twitter @ArrayaSolutions to stay on top of the latest company news, insights and offers.