What it Takes to Bridge the IT/OT Divide and Succeed with IoT
The growing influence of the Internet of Things (IoT) has made for some strange bedfellows, especially in the manufacturing industry. In the old days, IT was in one corner, tending to the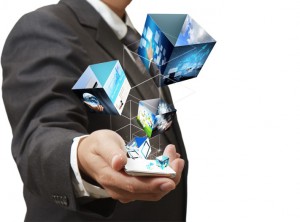 hardware, infrastructure and software applications used to manage data. Meanwhile, OT concerned itself with the devices and real time processes that occurred on the plant floor. As more devices connect thanks to IoT, this separation becomes less acute.
With the added connectivity and the availability of devices, OT – as well as other line-of-business functions – have become more reliant on tools which used to fall under the domain of IT, such as cloud apps and services. Often they can procure that tech without any input or involvement from IT. If the link between IT and OT is thin and these services aren't tuned to the overall corporate strategy, it can open potentially-costly security gaps.
While this has been going on, an increased pressure has been placed on IT to be more conscious of the business side. IT has been asked to shed its role as keeper of the infrastructure and instead accept a wider and more proactive focus. This means encroaching on unfamiliar turf, turf that line-of-business areas like OT know extremely well.
Manufacturing on the forefront of IoT
In recent years, the move towards the IoT has gained significant momentum. Enterprise IoT deployments have grown by an astonishing 333% since 2012 according to a study by Forrester Research and Zebra Technologies. For another look at the development, consider this: Just 15% of respondents said they'd deployed technology to support IoT in 2012 compared to 65% who said they'd done so last year.
Moving forward, it's expected manufacturers are going to play a huge part in IoT growth. The folks at Cisco foresee manufacturing being responsible for driving 34% of all IoT value over the next decade. That fact is supported by additional research by Cisco which indicates 86% of manufacturing companies expect their IoT investments to increase "somewhat" or "significantly" over the next three years.
The enhanced decision-making abilities and reduced cost, risk and project timelines brought on by new-found, IoT-driven connectivity can give manufacturers a significant edge. But in order for manufacturers to thrive in this changing environment and meet or even exceed their goals, it's essential for IT and OT to work together and share their know-how.
Linking these formerly disconnected units isn't going to be easy. In his article "IT is from Venus, OT is from Mars," Maciej Kranz, the Vice President of Cisco's Corporate Technology Group, laid out a few steps to get things moving in the right direction.
This includes:
Cross-training IT engineers on OT requirements and training OT engineers to be better able to recognize IT technologies and best practices
Adjusting IT policies to account for OT needs (e.g., scheduling routine outages around production schedules)
Linking IT and OT through the adoption of integrated networking, data and security architectures
These are positive first steps. However building a strong union between IT and OT can also require a hand from someone who understands both sides. IT knowledge is something Arraya Solutions has in abundance. We've spent the last 16 years working with our customers to design innovative and intelligent solutions to their IT challenges. But our knowledge and experience aren't limited strictly to IT. Our team excels at reaching across the aisle to line-of-business units to learn what they need and what makes them tick. We recognize the importance of ensuring the solutions we deploy address the total continuum of a company's needs.
Ready to learn more about IoT, its impact on manufacturing and what's coming up next for the industry? Join us for a free half-day seminar on Wednesday Dec. 2 at the Sheraton in King of Prussia, PA. This multi-session event will feature presentations led by Cisco and Arraya that are geared specifically towards the trials faced by and opportunities presented to manufacturers as a result of IoT.
If you have a question you would like answered before the event, feel free to reach out to us at www.arrayasolutions.com/contact-us/. We can also be reached directly via our Twitter account, @ArrayaSolutions. There you'll also find our latest company news, the Arraya take on industry hot-buttons and links to special offers.