3 Tools You Need to Securely Mobilize Your Workforce
How does this sound: employees working seamlessly across location and device, delivering comparable results from the grocery checkout line as they would from their cubes? For many of today's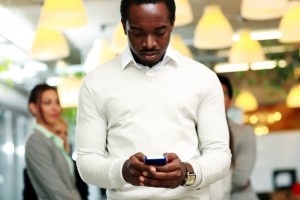 employees, that kind of flexibility isn't seen as a perk or an added bonus, it's an expectation. Meanwhile, IT is on the hook for figuring out the nuts and bolts of things like execution and security.
According to the recent BYOD & Mobile Security study, only 40% of businesses have made enterprise mobility options such as BYOD available to their entire workforce. It almost goes without saying, but not every role needs BYOD. However, a lack of need isn't what's primarily holding back the spread of BYOD at the surveyed companies. Their biggest inhibitor is, in a landslide, security concerns. Almost 4-in-10 (39%) companies pointed the finger at security concerns, compared to 7% who said staffers don't want or need BYOD access.
The top four security concerns surrounding enterprise mobility according to the same study are:
Data loss (72%)
Unauthorized access to company data and systems (56%)
Users downloading unsafe apps or content (54%)
Malware (52%)
VMWare's end user compute trajectory
"Any app, any device, anywhere" has long been the cry heralding the evolution of VMware's slate of end user computing products. Over the last few months, VMware has unveiled a slew of changes to these products to provide the open and accessible connectivity prized by end users. On top of that, these solutions can also allay any fears the words "open" and "accessible" conjure up for the folks managing a business' security.
Here's a look at some of these latest changes and what they mean for businesses and end users:
Workspace ONE – Tying together the capabilities of the AirWatch and Horizon product lines, Workspace ONE gives IT a cloud-based platform from which to either launch or advance their digital workspace strategy. Workspace ONE caters to today's mobile workforce, giving them a single destination from which to access all of their corporate apps. Plus, its app store feature lets workers search for and download any apps they need. This access is backed by a powerful collection of security features. To start, ONE leverages AirWatch's policy engine and Identity Manager to ensure only compliant devices can access its features. Also, security policies can be applied to files to limit what can be done to them and by whom.
Horizon Air Hybrid-Mode – Hybrid mode can help transition the management and deployment of apps and virtual workspaces to the cloud. This service, which blends the upsides of the cloud and hyper-converged infrastructure, is powered by the Horizon Air cloud. As it is cloud-based, businesses gain an OpEx-friendly annual subscription and the knowledge that they're always running the most secure version. Display advancements such as Blast Extreme ensure the highest quality enterprise mobility experience for end user.
Horizon 7 Instant Clone – This feature provides "just in time," personalized desktops to users on the go. Desktop clones branch off of parent accounts, at the average of nearly one per second. Speed is great, but what about security? Instant Clone allows IT to push out fixes in a fraction of the time it used to take. When users log back in to their account, it will automatically be updated with all of their customizations and the latest updates.
Dive into these topics and more
Want to learn more about these updates, as well as others which tie into the theme of app, device, and location freedom? Don't miss our course entitled End-User Computing: Any App, Any Device, Anywhere which will feature demos of the above products as well as others, all in the end user computing space. This is just one of nearly twenty courses scheduled to be held on June 9th at this year's Arraya Solutions Tech Summit.
The Arraya Solutions Tech Summit is a free, day-long event populated by sessions diving deep into the hottest issues facing IT. In addition to the aforementioned end user computing, topics will also include: cloud, security, collaboration, enterprise mobility, and more. Each session will be presented by a member of our team of experts, making the Arraya Solutions Tech Summit a true "by techs, for techs" event.
Space is limited, so be sure to reserve your spot at this year's Tech Summit by visiting arraya.info/TechSummit.