3 Ways We're Improving Alert Monitoring to Better Serve You
We admit it, we're proud of Alert, our enterprise monitoring and support platform – we're just not so proud that we think it's beyond improvement. We're always looking for ways to better the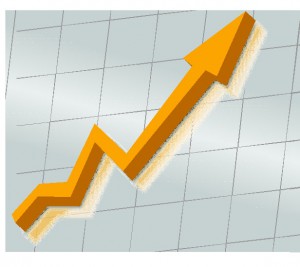 services we provide our customers, and Alert isn't exempt from this mindset. In fact, we've invested a significant amount of time over the past year to make Alert an even more valuable tool, and we expect those efforts to begin paying off shortly.
Alert is built on the philosophy that the best defense is a strong offense. This means keeping organizations out in front of problems by monitoring the uptime and utilization of the systems, devices, and applications they rely on every day. This service utilizes a small-footprint support appliance installed in customer networks to collect data and relay alerts to our central monitoring servers over secure VPN connections.
The true value of Alert, however, is the direct connection it forges between a customer's onsite IT and our award-winning Managed Services team. Our experts get to know the customer's environment, giving them the knowledge to weed out false alarms, catch problems before they can impact the business, and help right the ship.
Even though we were happy with Alert's performance, we saw an opportunity to make changes that – while maybe not always visible to customers – would make operations smoother for us on the backend, thereby making Alert faster and more responsive.
More effective alert management
Enterprise monitoring services can be plagued by unnecessary background noise due to false alarms. Our team works hard to weed out unnecessary notifications from the true alerts produced, ensuring only confirmed problems are escalated for Alert customers. Here are two changes coming to Alert that we feel are going to help our team deliver on that mission:
Managed Services team members will soon be able to set "maintenance windows" for individual customers. Should a customer have a planned outage coming up, the times that a system will be down can be configured in Alert. Throughout the duration of that window, designated alerts will be suppressed. This will prevent our team members from having to sift through false positives.
Our team will also be able to mute reported alerts. This will cover issues that we and the customer already know about. Once again, this will lessen the amount of alerts our team must investigate. Instead of getting distracted by issues which are already being addressed, our team will be able to focus on valid alerts concerning real problems.
The end result of these changes will be fewer alerts for our team to field. Reducing ticket volume and making the ones that do come in more meaningful will allow them to focus on real problems.
Greater insight into the alerts you see
While those changes will be on the back end of Alert, there are plans to update the customer-facing side as well. Additional reporting capabilities are coming to Alert. As it stands, the service does give customers a dashboard which they can use to view visual representations of their Alert data. However, this can be tough to sort and categorize. Alert will soon offer additional reporting options to help customers make better sense of history and trends affecting their business and their IT environment. This insight can help customers more accurately judge when the time is right to invest in new hardware or make needed configuration changes.
Also, these features will enable us to build intelligence around how alerts can impact each other. As a result, our team and customers can be more confident that they've gotten to the root cause of issues and aren't simply treating symptoms.
If you want to learn more about these upcoming improvements or are interested in leveraging the Alert service to protect your mission-critical infrastructure and applications, please contact us at: http://www.arrayasolutions.com/contact-us/.
Also, be sure to follow us on Twitter, @ArrayaSolutions, to stay updated on all of our latest company news, blog posts, events, and special offers.