4 Reasons It's Time to Upgrade Your AnyConnect Deployment
Care to guess how many personal devices employees used for business purposes last year? According to one estimate, employees used an average of three personal devices to do their jobs in 2015.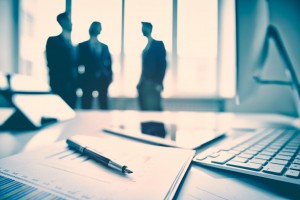 Expanding that figure out, three devices per employee comes to roughly 15 billion devices across the eligible workforce. Consider that, 15 billion devices, each with enterprise network access and each in need of proper security. It's no wonder IT has so much on its plate.
We've found Cisco's AnyConnect solution to be a great way to provide employees with the secure mobility and device flexibility they want. However, we've also noticed a trend amongst some businesses that adopt AnyConnect. Once it's up and running, they see it working, and so they move on to the next concern. The "set it and forget it" mindset works in some areas, but not with security. Especially not in a climate where cyber criminals and hackers are continuously refining their skills and their attack patterns.
Why you should be considering an AnyConnect upgrade
It's important to regularly update any security tool to ensure you're getting the most from it and Cisco's AnyConnect is no exception. If you haven't upgraded to the latest version of AnyConnect (version 4), here are four benefits your company could be missing out on:
Access to AnyConnect ISE Posture – This module gives IT the ability to assess endpoints before admitting them to the enterprise network. IT will be able to gauge a device's antivirus, antispyware, and firewall capabilities beforehand and restrict access if those elements aren't up to snuff. Then, IT can adjust user privileges accordingly to allow the necessary adjustments to be made. Once a device is compliant, IT can lift those restrictions and return privileges back to their appropriate level.
Enhanced AnyConnect VPN – AnyConnect's Identity Extension capabilities have been extended to cover desktops and MAC addresses. Until the release of 4.0, this was only available on mobile devices. As a result of the expansion, ASA firewalls will be alerted to the identity of a desktop platform when a VPN connection is initiated. This will allow the firewall to reconfigure access policies and monitor user activities accordingly.
Corrected SSL Vulnerabilities – Of course, the latest and greatest version of any tool should build on the strengths of what came before – addressing any weaknesses in the process. This is certainly the case with AnyConnect 4.0. Open SSL vulnerabilities which had been discovered in earlier iterations of the solution were remedied in 4.0, making for a safer and more secure user experience.
Increased Network Visibility – Once your business has upgraded to the newest version of AnyConnect, it will also gain access to any sub-revisions made to the solution. The most recent of these sub-revisions, version 4.2, takes strides to increase IT's visibility into the corporate network. Its Network Visibility Module (NVM) lets IT team members monitor and analyze user behavior on connected devices. This way they can spot and address high-risk behavior more quickly than they could in the past.
Get started on critical security upgrades
If your organization is still leaning on an older version of AnyConnect – or really any security solution – now is the time to upgrade. You can get the conversation started by visiting us at http://www.arrayasolutions.com/contact-us/. Our award-winning team will work with you to analyze your security environment and determine where improvement could be made. Our experts are also available to help you through these deployments, ensuring continuity and a faster ROI.
We can also be reached on Twitter, LinkedIn, and Facebook. Message us directly to be put in touch with one of our security experts. Be sure to follow us while you're on any of those sites to stay updated on all of our latest blog posts, special events, and industry insights.