4 User Mistakes That Will Have You Wishing for Dell EMC Spanning
Cloud vendors typically have your back when they make a mistake that puts your data in jeopardy, but what if that mistake comes from inside your company? According to Dell EMC,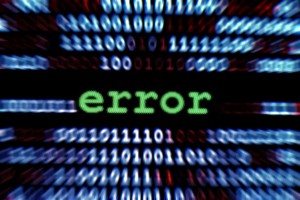 human error is responsible for 64% of data loss. That's a lot of damage being chalked up to employee carelessness or them just plain not knowing any better. Worse: Depending on the cloud vendor, data recovery may not be included with its services or, if it is, the price could prove almost as painful as the prospect of lost data.
If you'd rather not choose between saying goodbye to your data forever and breaking the bank to get it back – and who could blame you? – there is another option. There's a solution which plugs the gaps in organizational backup and disaster recovery plans. Those gaps, by the way, are something which many organizations don't even know are there – until it's too late.
That solution is Spanning from Dell EMC. Spanning provides enterprise-grade protection for your SaaS applications. With Spanning, backups can be automated or initiated manually and restores can be launched with ease by end users, allowing them to focus their efforts and recover as much or as little data as needed.
Recovering from user-inflicted wounds
You can't stop all user errors all the time. What you can do with Spanning is minimize the fallout from those mistakes. Let's step through four all-too-common user slip-ups and see how Spanning could make a difference.
Scenario #1: Accidentally-deleted files. Countless IT headaches have started with someone thinking to themselves "I don't need this anymore" and clicking delete. Then, a few weeks or so later, that file or email – which was deleted because it had sat gathering dust for so long – is all of a sudden in high demand. Even if that file seems long gone, it's not with Spanning, which allows a user or an IT admin to access historical snapshots of data and restore to any of those versions with total accuracy.
Scenario #2: Poor password practices. No matter how many times you tell them not to, some users are going to use "password" as their password. Poor quality or recycled passwords might as well be a welcome mat for hackers and cybercriminals to come in and do their worst. Not only can Spanning help undo their worst, it provides intrusion protection services as well. Spanning uses log analysis, policy monitoring, real-time alerting, and more to ensure the integrity of your IT environment.
Scenario #3: Careless online habits. Speaking of things end users have heard a thousand times but many keep doing, what about careless clicking? Just because a website or an email attachment seems legit, it doesn't make it so. Tech headlines are packed with instances of ransomware, malware, and other malicious tools and the damage they can do. Just as with the cybercrime mentioned in Scenario #2, Spanning can help catch and repair these situations, allowing businesses to get back to work without having to pay off their attackers first.
Scenario #4: On-the-way-out accidents. Picture an employee's last day at your company. Long after their desk is packed up and they're out the door, you realize you need a file from them and, lo and behold, it's been deleted. With that person gone and their account wiped, any hope of recovery is shot, right? Not with Spanning. Dell EMC's solution allows files to be recovered to any account. This means a manager could recover that file right to his or her own account, bypassing the no-longer-there employee entirely.
How can Dell EMC's Spanning help you?
The full value of Spanning isn't limited to those four use cases. Far from it. If you'd like to learn more about how Spanning from Dell EMC can ensure the security and availability of your SaaS environment, reach out to us at www.arrayasolutions.com/contact-us/. Our award-winning Dell EMC team stands ready to answer any questions you might have.
We can also be contacted through social media – Twitter, LinkedIn, and Facebook. Message us to start a conversation today. While you're there, be sure to follow us to keep up with our latest industry insights, blog posts, and special events.