5 Traits Help Desks Need to Thrive in Today's Business World
It's 9:30 Tuesday morning. Do you know where your end users are? The answer to that question used to be pretty straightforward. On a typical day, most IT pros could guess end users were at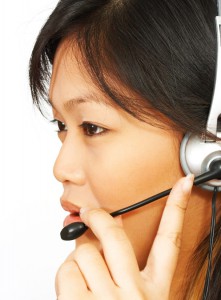 their desks or in a meeting. In recent years, thanks to the skyrocketing popularity of and interest in telecommuting, answering that question has gotten more complicated.
Between 80%-90% of workers have expressed interest in telecommuting at least part of the time, according to research conducted by Globalworkplaceanalytics.com. This same study found the number of employees who regularly work from home has increased by 103% since 2005. In 2014, the number of telecommuters went up 6.5%, which was the largest single-year growth seen since pre-recession days. As a point of reference, the employee population as a whole grew by 1.8% during the same time period.
The trend towards more available telecommuting seems unlikely to go away any time soon. In fact, Cisco predicts mobile data traffic will grow by 800% in the next five years. That astonishing growth will be driven heavily by smartphones, which Cisco thinks could account for 81% of worldwide mobile data usage by 2020.
Perhaps part of the reason for this continued growth is younger employees (read: millennials) place a great deal of value on work life flexibility. A lack of flexibility came in fourth in a recent Ernst & Young study on the reasons millennials would quit a job. Roughly 66% of millennials said a lack of flexibility would cause them to seek new employment. It placed behind common and long-held complaints such as wage disputes (78%), lack of advancement opportunities (75%), and too much overtime (72%).
5 keys to a stellar help desk 
Employees may love flexibility, but it's introduced a wealth of new variables into the support equation, putting a tremendous strain on help desks. The days of supporting cube-based workers who use only company-owned laptops are a memory. They've been replaced by a new arrangement where workers do their jobs from wherever they happen to be, across any number of devices.
Regardless of device or location, if something goes wrong, workers are still calling the same help desk to fix it. However, the challenges unique to this evolving environment require the help desk to evolve too. With that in mind, here are five must-have characteristics for today's help desks.
Access to a shared knowledge base. When one end user has a problem, there's a good chance another will experience the same thing. The ability to record and look back on problems and fixes allows help desk staffers to gauge what's worked and what hasn't for their colleagues. This keeps them from having to start from scratch with every ticket that comes in.
An openness to self-service. Not every problem requires the help desk's involvement. Opening up a knowledge bank to end users as well as the help desk can reduce the number of tickets the help desk needs to field, allowing it to focus on the truly-pressing issues.
Use of detailed analytics and reports. Most help desks aren't strangers to data like number of tickets received, average time to resolution, etc. However, truly elite help desks go one step further and compile that data into reports highlighting frequent trouble spots. This in turn can be used to improve the service they provide.
Diverse skillsets covering multiple vendors. Organizations may be a "this" shop or a "that" shop but that designation doesn't always extend to employees. Thanks to BYOD and other trends, help desks must expand their abilities to support technologies from across the vendor spectrum.
Availability that extends past 9-5. Tech issues don't follow a traditional work schedule and, often times, neither do employees. In order to ensure they have the access they need, when they need it, the help desk must be ready to step in and resolve problems when they happen.
Special Offer: Arraya's Free Help Desk Discovery Workshop
Ready to explore what it takes for help desks to provide next-level service and support? Sign up today for a free half-day Discovery Workshop with Arraya Solutions. This onsite workshop gives businesses a chance to talk about their help desk goals with Arraya's team of experts. The end result will be an actionable strategy business can use to bring those goals within reach.
Follow us on Twitter @ArrayaSolutions and on LinkedIn to keep up with our latest company news, special offers and industry insights.