6 Reasons Windows Server 2016 Has Hyper-V Fans Excited
Microsoft's Ignite conference is fast approaching and with it comes the release of the company's latest server OS, Windows Server 2016. Between the new security features and the cloud-readiness,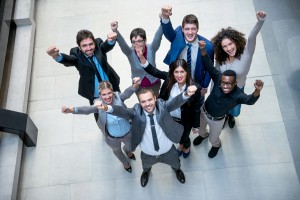 there are plenty of reasons for folks in IT to be excited about the impending release. Hyper-V admins in particular have a lot to look forward to in the newest version of Windows Server.
6 new features coming to Windows Server 2016
Here are six of the features soon to rank among the favorites of Hyper-V admins once Windows Server 2016 officially launches at Ignite, which runs from Sept. 26-30 in Atlanta, GA.
Is Windows Server 2016 right for you?
Microsoft is investing heavily in Hyper-V and in 2016, Microsoft appeared as a leader in Gartner's x86 Server Virtualization Infrastructure Magic Quadrant. Hyper-V is, after all, the technology behind Azure.
Microsoft has developed a new licensing program to incentivize customers to move to Microsoft, so if you were thinking about making the jump, now might be an excellent time. Regardless of whether you want to stay on-premises with Hyper-V or move some of your workloads to Azure, Arraya's Microsoft team can help.
Reach out to a member of Arraya's award-winning Microsoft team today at mssales@arrayasolutions.com. They can also be reached at www.arrayasolutions.com/contact-us/. They're ready to work with you to devise an upgrade strategy that makes sense for your businesses' unique needs.
Keep up with all of our latest industry insights and company news by following Arraya on social media: Twitter, LinkedIn, and, Facebook.