A Brief Guide to VMware's Latest End User Computing Updates
End user computing from VMware looks a little different lately. The virtualization leader recently announced a host of new releases, reorganizations, and renames coming to its line of end user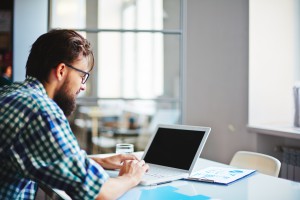 computing products. Let's take a closer look at some of the biggest updates impacting VMware's end user computing sphere and what these changes mean for your business moving forward.
New Release: Horizon 7
Horizon 7 is optimized for today's cloud and mobile-centric world. Horizon 7 connects users with their desktops, apps, online services from any device and any location, while allowing IT to manage and deliver those features from across virtual data centers, virtual machines, and physical devices. Ultimately, Horizon 7 addresses the 4 S's of IT care-abouts: Security, Scalability, Speed, and Simplicity.
What specifically has changed from the previous Horizon release? Here's a look:
Instantaneous VM Management – Instant Clone lets IT stand up or update desktops instantly as the name suggests as opposed to preexisting processes which could take hours depending on the size of the environment.
Built for the Hybrid Cloud – Horizon 7's workloads live on-prem or in the cloud, making it a perfect fit for customers looking to seamlessly transition from the former to the latter.
Poised to Grow as Needed – With Cloud Pod Architecture, Horizon 7 can scale to support 50,000 sessions over 10 sites, and it can do this with 25 pods of infrastructure in one or more data centers.
Intelligent, Real-Time Security – Horizon 7 balances the security and control features IT professionals want with the ease of use necessary to keep end users from getting frustrated and searching for workarounds.
Display Technology for Mobile Workforces – Blast Extreme is constructed on a base of industry-standard H.264 protocol, powering a crystal clear user experience on billions of user devices.
New Release: App Volumes 3.0
In many businesses, the application lifecycle management process is plagued by high costs, slow maintenance, and aging approaches – all issues VMware looks to solve with App Volumes 3.0. This solution unites automation, integrated end-user management, and unified administration (among other capabilities) to make life easier for the folks managing the apps and the folks using the apps. In addition, it can save IT up to 70% budget-wise.
Here are some of the top new features found in App Volumes 3.0:
AppToggle – By enabling per user entitlement and installation of apps within a lone AppStack, this architecture reduces the number of AppStacks IT needs to manage, leading to lower costs and storage needs, with higher performance.
AppCapture w/ AppIsolation – Adding this new capability allows IT to easily capture and update apps, simplifying packaging, delivery, etc. while AppIsolation integration allows for further streamlined app management.
AppScaling w/ Multizones – This feature eliminates the need to have additional software in order to use AppStack for replication across multiple locations.
Fully-Modernized Architecture – App Volumes 3.0 offers the intelligence and flexibility need to manage the business applications as well as end user environments of today.
Single Pane of Glass Management Console – Admins gain a perch from which they can monitor environments, while also automating the creation of management workflows surrounding app delivery, user environment management, and more.
Renames and Reorganizations
There are also a number of VMware end user computing offerings gaining either a new name, a new set of features, or both. Here's a helpful guide to all of this movement.
Workspace Suite is now Workspace ONE
Workspace ONE brings the best of Workspace Suite to cloud-connected workplaces. By re-engineering elements of the AirWatch and Horizon portfolios and placing them in the cloud, Workspace ONE gives employees access to the technology they need to do their jobs regardless of where they are or what device they're working from. Plus, the fact that it's cloud-based, ensures Workplace ONE is always up-to-date.
Horizon Application Management Bundle is now App Volumes Enterprise
App Volumes Enterprise used to be known as "Horizon Application Management Bundle" before it was bestowed its current moniker earlier this year. The new name reflects the solution's place as an application and user management tool built for enterprise-scale workloads, including app delivery, isolation, and monitoring.
App Volumes Standard now includes VMware User Environment Manager
App Volumes Standard – which services app and user management workloads for small and mid-sized businesses – has gained some new capabilities. This solution was recently expanded to include User Environment Manager (UEM). The move pairs the end user profile management abilities of UEM with the virtual environment management abilities of App Volumes Standard.
App Volumes Advanced includes UEM and ThinApp
App Volumes Advanced used to be known simply as App Volumes before that solution was split into three separate tiered offerings. The new Advanced tier is home to the profile management abilities of UEM, the app and end user management of App Volumes, and Thin Apps' ability to isolate apps from operating systems.
Dive deep into VMware's latest updates
That's a lot of movement on the end user computing side to keep tabs on, however, the Arraya Solutions VMware team is ready to help. Our experts can provide more in-depth explanations of any of the above changes, as well as answer any other questions you might have about virtualization. Click HERE to start a conversation today.
Also, be sure to follow us on social media – Facebook, Twitter, and LinkedIn. There you'll be able to follow along with our latest company news, blog posts, special event notices and much more.