An Inside Look at Arraya's Managed Services Team
Whether they're supporting a Help Desk, an Office 365 deployment, or some other piece of a customer's IT environment, the members of our Managed Services team are great at what they do.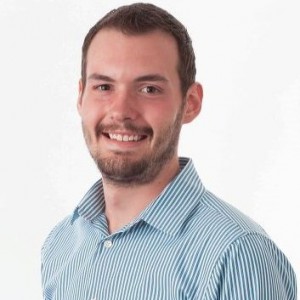 Look no further than our three-year run on CRN's Managed Service Provider (MSP) 500 list, in the Elite 150 category, for proof of just how good they are. Despite all of the outstanding work they've put in helping us solidify our place as one of the top MSPs in the region, our Managed Services team members rarely get a turn in the spotlight. Until now.
Meet Cole Troise. Cole is one of our Managed Services Support Specialists. Before joining Arraya nearly a year and a half ago, he had already accumulated over a decade of IT experience. Since coming on board, Cole has become a core member of our support team. We decided this made him an excellent choice to give us an inside look at our Managed Services team and what makes these resources so valuable to our customers.
A guided tour of Arraya's Managed Services
1. What does an average day look like for you?
There really isn't an average day, but there are some regular occurrences. The first thing I do when I get in is check my emails, my schedule, and what tickets have come in overnight. I'll also follow up on the status of any ongoing issues. If I see any trends that a customer should be aware of, I'll make sure to pass that info along to them. Outside of those things, it's hard to say. Every day is usually something new.
2. What can customers expect when they call you?
Customers can expect to have my full attention when they call. Obviously, when it comes to closing tickets, speed is important, but in our department, we preach quality over quantity. We want to do the job right the first time. That requires taking time to listen and learn a little bit more about the customer and the environment.
3. How do you make life easier for a customer's IT team?
IT is swamped. I've always said that Managed Services does the things onsite IT doesn't want to do, can't do, or doesn't have time to do. Entrusting those things to us lets IT work on bigger projects. That way, when they report back to the rest of their organization, they'll have real progress to show off.
4. What's the greatest value our team brings to our customers?
I think we're most valuable as a source of advice. Our team works with all kinds of customers and, while we haven't seen everything, we've definitely seen a lot. Our collective experience allows us to give reliable recommendations when it comes to consistent issues, potential weaknesses, or underutilized systems.
5. How important is building a relationship with the customer to your position?
It's extremely important. Any time a new customer comes on board, there's always a little apprehension at the start. However, once I show what I can do and how I can help, they start to buy in and rely on me for more things.
Building relationships doesn't just come down to earning wins. Our team also submits regular reports, takes part in status calls, and if we can get some face time, we'll do that as well. We do anything we can to make them feel like we're a part of their department.
6. What do you enjoy most about working at Arraya?
There's never a dull day. I know that every day is going to be something different. I also enjoy our team. Everybody is so willing to jump in and share their expertise.
7. How is it different than other places you've worked?
I come from a Managed Services background. The biggest difference I've noticed about Arraya is the level of experience and knowledge. It's totally different than anything I've been around before in my career.
Cole is just one piece of an entire team of dedicated support resources, each of whom is focused on helping customers monitor, manage, and protect their infrastructures and applications. Our team can supplement on-site IT personnel, allowing them to focus on their strengths while we cover any areas where they may come up short.
To learn more about what Arraya's Managed Services can do for your business, please visit us at www.ArrayaSolutions.com/contact-us/. We can also be reached directly on social media through our Twitter, LinkedIn, and Facebook accounts.