What Arraya's 3 Free VMware Assessments Can Do for You
With tech upgrades, there's no such thing as too much information. More information allows IT leaders to better assess whether a solution meets their needs – in terms of technology, the business,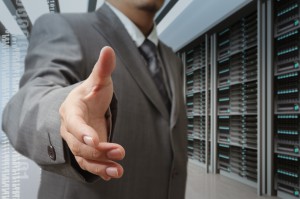 and the budget.
More information, better decisions is the guiding principle behind the trio of free VMware assessments Arraya Solutions offers. These assessments are meant to better familiarize customers with a solution, help them build a business case for that solution, and uncover truths about their own environments along the way.
Here's an idea of what you can expect from each of these assessments:
vSphere Optimization Assessment
Who Should Be Interested?
The vSphere Optimization Assessment is for vSphere-powered IT environments that haven't yet been equipped with vRealize Operations Manager.
What Does It Involve?
This assessment involves installing a free 60 day trial version of vRealize Operations Manager in the participant's IT environment. Once this is installed, the assessment will run for up to 30 days, depending on the customer's goals and the number of virtual machines it supports.
In addition, Arraya's VMware team will provide an introductory tour of the features unique to vRealize Operations Manager and help participants digest the wealth of information it generates.
What Can It Tell You?
Over the course of the assessment, vRealize Operations Manager generates regular, customized, and actionable reports on capacity, performance, and configuration, highlighting misconfigured VMs, throughput logjams, and over-worked (or under-worked) VMs.
The assessment can collect data concerning only configuration issues, it can monitor configuration and performance, or it can cover all three.

Should a participant only require configuration or configuration and performance monitoring, the assessment could be over in as little as a day, depending on the size of the virtual environment. This data is collected early and doesn't change over time.
The same can't be said for capacity. The longer vRealize Operations Manager runs in the environment, the more it will learn about an organization's usage patterns, resulting in more accurate analysis and forecasts. For larger virtual environments looking to explore configuration, performance, and capacity, the assessment will be closer to that 30-day timeframe.
VSAN Assessment
Who Should Be Interested?
The VSAN Assessment will be of particular interest to vSphere-enabled organizations looking to refresh or add storage and who are considering a software-defined storage platform like VMware's Virtual SAN or VSAN-based Hyper-Converged appliances, such as VCE VxRail.
What Does It Involve?
During this assessment, a virtual appliance will be deposited into the organization's existing vSphere environment by the Arraya VMware team. Over the next seven days, this appliance will analyze the I/O trends found within that storage environment.
Considering today's security and privacy conscious world, it's worth noting the appliance takes a hands-off approach to sensitive data. Organizations of all industries – even those which are heavily-regulated – can take part in this assessment without exposing themselves to compliance risks.
What Can It Tell You?
The assessment grades VMs on their VSAN readiness. Higher scores make for better VSAN candidates.
These grades can help determine if a VM handles enough intensive workloads to require all-flash VSAN, or if it would be better served with a hybrid configuration.
The VSAN Assessment also suggests hardware upgrades needed to support the recommended changes to virtual environments.
This assessment can also make the business case for the upgrade for you. It breaks down the CAPEX and OPEX metrics associated with the change – including total cost of ownership (TCO) and key savings.
vCloud Suite Assessment
Who Should Be Interested?
The vCloud Suite Assessment would benefit organizations whose IT environments are predominantly or entirely virtualized and who are considering a move to the full VMware software-defined data center suite.    
What Does It Involve?
Again, the Arraya team will install a virtual appliance in the customer's environment. After it's deployed, this device will monitor resource use in the environment. How long the assessment runs depends on whether or not vRealize Operations Manager was running in the customer's environment prior to kickoff.
If it was running, but had done so for less than seven days, the assessment will last until seven days of data have been collected.
If it was running for longer than seven days, the assessment may take a little as 24 hours to complete.
If it wasn't running prior to the assessment, a trial version will be installed and will then have to run a minimum of seven days in order to compile enough data to capture a picture of the environment.
What Can It Tell You?
The vCloud Suite Assessment can give organizations greater insight into the performance of highly-virtualized environments.
The topography of the virtualized environment will come into focus as well, including the location of non-functioning VMs, over-provisioned VMs, and under-provisioned VMs
Just as is the case with the VSAN Assessment, the vCoud Assessment can provide valuable business data, including CAPEX and OPEX metrics and TCO.
Special Offer: Valuable business insights at your fingertips
Our VMware team will work with you to ensure your organization gets the most out of each of these free assessments. Click HERE to schedule your assessment now or to simply learn more about them.
You can also reach the members of the Arraya team via our social media presence: Twitter, LinkedIn, and Facebook.