Cisco Partner Summit 2016: 3 Must-Know Announcements
Recently, members of the Arraya Solutions team made the cross-country trek to the Cisco Partner Summit in San Diego, CA. The week-long event featured plenty of announcements and sessions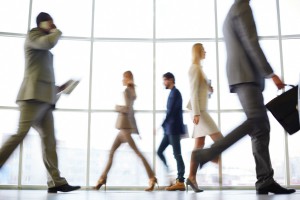 likely to pique the interest of Cisco customers and end users alike. Now that our team members have had ample time to review their notes, digest what was discussed, and shake off the last vestiges of jet lag, here's a look at some of the top stories they encountered during the Cisco Partner Summit.
Digital Network Architecture (DNA)
One of the biggest announcements came during Day 2 at Cisco Partner Summit. It involved the release of Digital Network Architecture (DNA), an open, forward-thinking, and software-driven architecture. DNA provides organizations with the groundwork necessary to thrive in today's increasingly digital business landscape. Cisco designed DNA with five "guiding principles" in mind, specifically:
Free organizations to execute services on premises or in the cloud – regardless of whether the service itself has a physical or virtual base
Change how organizations manage their networks by introducing automation to simplify deployment, management, and maintenance duties
Increase the availability of analytical insight into the network itself, IT infrastructure, and the business as a whole
Create a "best-of-both-worlds" solution – the security of on premises and the openness of the cloud – by using cloud-based service management to unify network management
Join together a diverse collection of net-connected applications to create an open and malleable solution
Next-Gen Nexus Switches & Software
During Cisco Partner Summit, the tech leader also unveiled a series of updates to its line of Nexus switches and software solutions. These improvements all have at least one thing in common: bringing higher performance to Nexus-users. Let's take these Nexus announcements one at a time:
The brand new Nexus 9000 switches sport some impressive features, including:
Industry-leading 100Gbps performance coupled with an increase in reliability and power consumption – at a lower cost than similar solutions
Sharper security driven by real time network telemetry capabilities
Scalability of up to ten times for cloud-scale IP addresses and end points, and support for over a million containers per rack
Software updates are coming to Nexus 7000 switches to deliver ACI functionality, allowing customers to gain even more value from existing deployments
New Nexus 3000 data center switches which break fresh ground in terms of performance for customers dependent on merchant silicon-based solutions
Cisco Nexus Fabric Manager brings valuable, time-saving automation to fabric lifecycle management tasks (configuration, deployment)
Hyperflex: A leap forward for hyperconverged
The final announcement from Cisco Partner Summit we want to highlight centers on Cisco's Hyperflex system, which is being touted as the industry's "first complete end-to-end" hyperconverged tool. Hyperflex has its roots in Cisco UCS and represents a great option for customers looking for a:
platform capable of bringing enterprise-grade applications to data centers and remote locations
solution designed to make an immediate impact, slashing rollouts to minutes as opposed to days
smaller data center footprint without having to sacrifice performance or break their IT budgets in the process
Discuss Cisco Partner Summit innovations 
These are just some of the changes coming out of the Cisco Partner Summit. If you want to talk more about them – or any of the week's other big announcements, our award-winning Cisco team is only a click away. Visit www.arrayasolutions.com/contact-us/ now to get the conversation started.
Or, reach out to Arraya on any of our social media accounts: Twitter, LinkedIn, and Facebook.