Cloud-based or Onsite Backups? 3 Ways Cloud has the Edge
For years cloud-based backup solutions were dogged by concerns about availability, cost, and, perhaps the biggest of all, entrusting company data to an outside partner. However, the tide has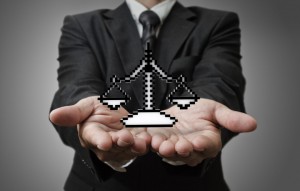 turned. Support for more-traditional, onsite backup and recovery options has eroded according to data collected by Dimensional Research. In fact, 89% of companies surveyed said they now see value in leveraging the cloud for their recovery and backup needs.
What initiated that? For many of the companies surveyed, it came down to giving cloud-based backups a chance. Seeing the benefits for themselves helped to dispel many of their long-held myths about cloud-based backup solutions. Let's take a closer look at three of those myths – and the reality a partner like Arraya can help companies achieve.
Myth #1: Cloud-based backup is too expensive.
Reality: Switching to a cloud-based backup solution can help reduce IT expenses, a fact that's supported by Dimensional's findings. In its study, 36% said they experienced an overall cost reduction by making the change. With traditional DR and backup arrangements, companies must pay upfront for the hardware, then they need to pay to power and cool that hardware. There are also costs such as employee training to consider and there's the risk of a company buying more storage space then it will ultimately need. That's not the case with a cloud-based backup provider such as Arraya, where price is based on consumption. This ensures companies never pay for more than they need. In addition, all of those associated costs (power, cooling, training, etc.) are all taken off the company's plate.
Myth #2: Onsite backups will cover me in a worst case scenario.
Reality: In a survey conducted by the Disaster Recovery Preparedness Council (DRPC), 40% of organizations admitted their existing DR plan didn't meet expectations when it was needed during a worst case scenario. Organizations who only back-up onsite could easily find themselves in this boat. In the event that the worst should happen, it makes sense to keep eggs, or in this case data copies, in multiple baskets. For example, say a disgruntled employee wants to cause some headaches for IT. It's far easier for him or her to damage backups stored onsite than those in the cloud. Or, say there's an outage covering an entire area. With cloud-based backups, data will safely be stored off site, away from trouble. It will be available and up-to-date when it's needed.
Myth #3: When it comes to backup and DR, it's OK to "set it and forget it."
Reality: According to the DRPC study:
⇒ One-third of all organizations fully test their DR plans only once or twice a year
⇒ Nearly one in four never test their DR plans
⇒ When companies do test their systems, 65% of systems don't pass
DR and backups do need care. They should be looked at regularly. Cloud-based backup providers like Arraya can spend the necessary time making sure the right data is being stored. In terms of testing DR plans, if it's never or rarely tested, how confident will the folks responsible for executing it be in a real disaster situation? A cloud partner has the experience already on-staff to lead organizations through the recovery process.
Securing your data in the cloud 
What about compliance and trust? Those issues are often linked. Organizations subject to strict industry regulations can be hesitant to hand over backups to an outsider for fear of incurring fines or penalties. However, if the cloud provider is compliant, then so is the organization. That's where trust comes in. Trust is a critical component of any IT partnership, but never more so than in the case of DR and backups – and that goes beyond compliance and fines. It's essential to know your data will be there when you need it.
At Arraya Solutions we work hard to build that bond with our customers. Our Protect service is an enterprise grade cloud-based backup solution that is also flexible enough to adjust to the unique compliance and regulatory needs presented by organizations from all industries. Protect is backed by our knowledgeable and personable Managed Services team. Our team is committed to building a close relationship with existing IT personnel. This allows our team to function as both an expert advisor and as a highly-skilled helping hand ready to assist 24/7 should the need arise.
If you'd like to learn more about the advantages of Protect, cloud-based backup from Arraya, please visit us at http://www.arrayasolutions.com/contact-us/. Or, we can be reached through our Twitter account: @ArrayaSolutions. Be sure to follow us to stay in the know about all of our events, blog posts, and special offers.