Did these updates to PA's 9-1-1 laws fly under your radar?
Heads up: Businesses located in Pennsylvania that utilize a multiline telephone system (MLTS) will want to take note of a pair of recent changes to the state's 9-1-1 laws. The bill – which had been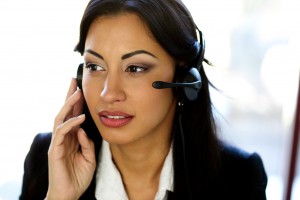 designated as HB 911 for obvious reasons – was signed into law by Gov. Tom Wolf late this past June. However, these changes may have been missed by some as they weren't the bill's main focus.
Here's a closer look at those changes, what they mean, and how Arraya can help.
Change #1: Updates to ELIN/ERL requirements for select businesses
The first update involves a pair of acronyms that play a vital role ensuring quick and efficient response during an emergency. The first is Emergency Location Identification Number (ELIN) – or the number which allows dispatchers to call a person back directly should a call to 9-1-1 get disconnected and the other is Emergency Response Location (ERL), i.e., the identifier of the physical area in which a telephone extension exists.
According to section 5311.16 of the new law, an ELIN must lead a dispatcher to one of two things:
an ERL providing at least the building and floor from which a caller reached out
a private 9-1-1 answering endpoint which can be used to direct response
There are exceptions to this law. Single-level workspaces covering less than 7,000 square feet and which are located on a single property are not required to provide more than one ERL. The same goes for key telephone systems.
Change #2: Dialing instruction updates
Obviously time is of the essence if 9-1-1 is being dialed, and that need for urgency is reflected in the second change. Section 5311.22 of the new law is designed to ensure callers can get in touch with emergency responders right away. To make sure they can, the law requires that MLTSs allow callers to dial 9-1-1 directly, without having to dial any other numbers or be intercepted by switchboard operators, attendants etc. This applies to all MLTSs installed after this section went into effect.
Complying with 9-1-1 updates
These changes represent best practices for corporate communication systems. They're critical measures which can be taken to prevent tragedies, heartache, and lawsuits. After all, consider the horror stories that could occur as a result of noncompliance. For example, without the correct ERL, emergency personnel could go to the wrong suite in a divided building, be sent away, only to have to return to the site of the actual crisis. All the while, precious seconds would be ticking off the clock as the mix-up was sorted out.
There's no silver bullet that can bring an organization into compliance. Corporate communication systems are unique, and each one will need to be evaluated based on its own merits. However, Arraya's team of communication and collaboration experts can walk customers through the diagnostic process. Then, they can help make the necessary configuration changes to bring systems up to code.
Our team can help ensure continued compliance by performing annual or semi-annual 9-1-1 audits for customers. We'll set up calls with carriers or with local dispatchers to check that information is being transmitted correctly and that everything is in working order. These test scenarios serve essentially the same function as a test of disaster recovery capabilities. They give organizations confidence that their system will respond correctly should it ever be needed.
If you'd like to learn more about the new 9-1-1 legislation, how it could impact your business, or how we can help, reach out to us at www.arrayasolutions.com/contact-us. We can also be reached directly through our Twitter account, @ArrayaSolutions. While there, follow us to stay updated on our latest blog posts, company events, and special offers.