Every Successful Project Starts with These 3 Steps
When a new project waits on the horizon, a "Let's get moving" mindset can take over. Some participants may be eager to start reaping the benefits it promises, others may be eager to get it finished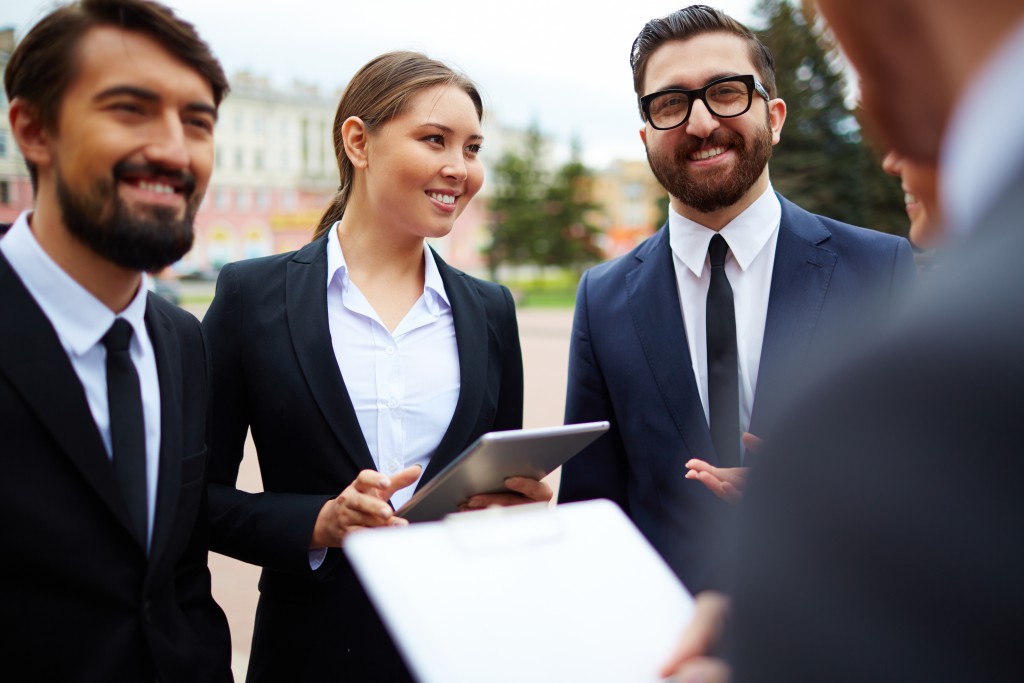 and off their plates. Whatever the motivation, moving too quickly from the decision to pursue a project to starting it can spell trouble.
As evidence of that, a version of "poor estimates" has been among the top causes of project failures for the past decade-plus on various studies conducted by PriceWaterhouseCooper. Other issues, such as insufficient resources and scope changes, have also frequently held top spots. The roots of each of these issues are traceable back to the first stage of a project, called the Initiation phase.
One way to ensure projects are positioned out of the gate to stay on time, on budget, and on target, is with the guidance of a dedicated Project Manager (PM).
How PMs get projects off the ground
During Initiation, the PM is tasked with harnessing that "Let's get moving" mindset and channeling it into "Let's get moving wisely." How do they do that? Let's look at three of the steps taken by PMs during the Initiation phase, using real-life examples provided by Arraya's own Project Management Office (PMO) team to better illustrate their role and the value they provide.
1. Establish Stakeholders and Motivations. Each side of a project must know who's on the other side – and what they hope to get out of it. This can be particularly challenging in the case of larger scale projects that touch multiple areas, like M&A engagements. Missing this step can lead to unaccomplished goals, misguided expectations, poor communication, and more.
One of Arraya's Project Managers shared a story he witnessed which illustrates the importance of clarifying a project's stakeholders and their motivations. The projected timeframe for a project was between 45-60 days; however, a customer wanted it done in 30. The reason? One stakeholder had a timeline for when he wanted to see the project concluded and misled other stakeholders in his organization about what to expect. Those other stakeholders would have been otherwise fine with the project's typical 45-60 day timeframe. The team met the shortened deadline, but it required additional resources and overtime. In this example, unclear motivations resulted in increased cost as well as greater stress levels for everyone involved.
2.  Establish Lines of Communication. This goes beyond collecting contact info from all project team members. PMs must also use that to build a communication plan for who to contact, when, and for what reasons. It comes down to the PM to ensure no one feels stranded or overwhelmed during a project.
Another of Arraya's Project Managers detailed a situation she encountered where this came into play. A customer had a pair of Microsoft projects in the works when, during a status call, an Arraya team member noticed a compatibility issue. The PM communicated the conflict back to the customer's team and helped adjust the timelines of both projects accordingly. This shows how the conversations PMs facilitate can help catch and address issues that may go unnoticed.
3. Establish Project Scope. It's up to PMs to eliminate gray areas in terms of expectations before a project begins. If a bit of gray should rear its head once the project has begun, the PM's role is to find common ground on the fly. To do this, PMs must work closely with Solution Architects, Delivery Leads, Engineers, and all stakeholders.
That same PM mentioned a project she worked on where ambiguous wording in an SOW led to confusion surrounding the true scope of an already-underway project. A situation like this could lead to major delays as both sides fight for their point of view. However, the PM stepped in and helped keep things on track. She did this by serving as the go-between, listening to the case made by each side for what was and wasn't scope and finding a middle ground everyone could agree on.
How Arraya's PMO can help 
Want to learn more about Arraya's PMO and how it can steer all of your organization's projects in the right direction? Click HERE for more info. To start a conversation, visit us at: http://www.arrayasolutions.com/contact-us/.
Arraya can also be reached on social media: Twitter, LinkedIn, and Facebook.