Experts: Data Centers to Lean on Hyperconverged in the Years Ahead
Here's an IT prediction for 2016 and beyond: If it's not already, Virtual SAN (VSAN) from VMware and hyperconverged infrastructure in general could soon become a major part of your data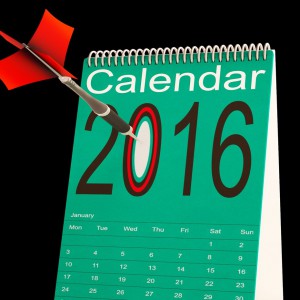 center. There was no crystal ball needed to devise that prediction. It's based on the findings of multiple industry-leaders in the field of IT research and analysis.
Gartner believes by 2017 one-third of midmarket organizations will rely on VSAN to provide at least 30% of their total storage capacity
Forrester says 94% of companies are "interested, planning, or already implementing hyperconvergence in their data centers"
IDC predicts worldwide investments in hyperconverged systems to grow by 60% from 2015 to 2019, reaching a total of just shy of $4 billion
VSAN is an enterprise-grade storage solution designed to meet the needs of hyperconverged infrastructures. What are the benefits that companies are searching for when they make the move to VSAN? Many are motivated by a desire for:
Increased simplicity. VSAN can be managed directly from preexisting vSphere clients. This gives IT the ability to monitor performance, troubleshoot problems, and adjust to changing storage needs all via a single pane of glass solution.
Scalability. VSAN is built on a "grow-as-you-go" model, allowing it to develop along with organizational demand. Scaling is non-disruptive and can be accomplished by adding new hosts to a cluster or new drives to hosts.
Lower TCO. Organizations deploying VSAN can experience up to a 50% reduction in storage TCO. VSAN eliminates expensive overhead as well as time-consuming management. It also can lower OpEx by making disparate, siloed hardware solutions a thing of the past.
Better storage performance. VSAN operates uniquely within the hypervisor. Its position – right on the I/O path – allows it to outperform other virtual appliances and external devices. This level of performance makes it an ideal choice to handle virtual desktops and essential applications.
Special offer: Free VSAN assessment from Arraya
Interested in experiencing those benefits firsthand? Arraya's 100% free VSAN assessment can help. Our VMware experts have decades of Enterprise Architecture expertise which they will use to guide your organization through the assessment. The end result will be a snapshot of your storage environment's capabilities and what it would take to bring VSAN to your facility.
So what will this assessment involve? The Arraya team will deploy a small virtual appliance in your environment. Once installed, which only takes a matter of 1-2 hours, this appliance will run seamlessly in the background collecting data. The important thing to remember is no sensitive data will be touched during this process, which can last up two weeks. Once collected, the data is encrypted and transmitted to a secure VMware server. The Arraya team can access what's been compiled and generate reports on it to show you exactly what it would look like to make the move to VSAN – and what improvements you'd see by making it.
As part of the assessment, Arraya's team will also work with our industry-leading partners to price out any hardware upgrades necessitated by embracing VSAN. This will give you a better idea of the financial scope of the project, including licensing, hardware, software, etc.
To schedule your free assessment today or to begin a conversation about VSAN or any of IT solutions we provide, reach out to us at www.arrayasolutions.com/contact-us/. We can also be contacted directly through our Twitter account, @ArrayaSolutions. Be sure to follow us to stay in the loop with all of our latest company news, upcoming events and special offers