Finding Stability in the Chaotic Networking Space
For the last several years, the trend in the networking space has been consolidation. A quick flyby of the landscape shows businesses are in search of greater mobility. As such, those organizations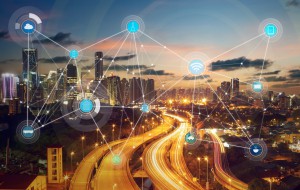 have begun to see wireless connectivity as a key piece of their business strategy. However, they're not looking to cut the cord either. Factor in increasing customer interest in cohesion among their connectivity providers and that leads to the wave of consolidation we've seen among vendors who do one or the other.
The latest example of this industry-wide push to consolidation took place in late October as Extreme Networks finalized its purchase of Zebra Technologies' wireless LAN business for $55 million. This comes after a deal in the Spring saw Brocade purchase wireless-provider Ruckus for $1.5 billion. Such deals have dotted the tech landscape over the last several years.
The benefits and risks of an industry in motion
Ultimately, it makes a ton of sense to go with a single-source, tightly-integrated wired/wireless LAN solution. While that's the type of solution that can spring up as a result of these mergers, the instability of the environment does present some risk.
Here are four issues churned up during M&A scenarios that businesses should consider before committing to a wired/wireless vendor.
Covering the same ground. Overlapping portfolios lead to difficult decisions for companies as they go through the M&A process. Should two companies offer a similar product, the decision on which one to cut is bound to leave some customers in the lurch.
Lack of a migration roadmap. If a product your business uses is deemed expendable, what comes next? As that solution is ramped down, what's the specific plan for moving customers who chose to stick around to the surviving offering? This includes accounting for the other solutions you use, which tie-in to the one that's getting cut.
De-emphasis of former specialties. It's certainly helpful to have a vendor who knows your industry, its rules, and its common care-abouts. All that can change if the acquiring company has a different vision in mind. If so, the resources who know the most about your industry may not factor into post-merger plans.
Failing to address pre-existing gaps. Mergers or acquisitions typically mean an influx of new talent or offerings into areas that were once deemed shortcomings. However, a lone merger may not address every such gap. This could be a clue that the vendor doesn't place a high value on that area. Or, it could mean even more changes by way of mergers or acquisitions are coming.
Finding solid ground in the WLAN space
An integrated wired/wireless solution is valuable – but so is stability. Cisco offers both. Cisco was one of only two companies named to the "Leader" section of the 2016 Gartner Magic Quadrant for wired/wireless LAN access. Cisco's vision and its ability to execute on that vision are wrapped in a level of stability uncommon to the space, even among its fellow Leaders. Cisco's indoor/outdoor solutions offer the best of both wired and wireless connectivity, enhancing performance, security, and ease of use, mixed with a minimal total cost of ownership.
Ready to start a conversation about Cisco WLAN, or networking in general? Our award-winning Cisco Practice is ready to work with you to understand your goals and formulate the best strategy to help you achieve them. Simply reach out to Arraya at: www.arrayasolutions.com/contact-us/ to open up a dialogue.
Arraya can also be reached through our social media presence. If you haven't already, be sure to follow us on Twitter, LinkedIn, and Facebook to keep up with our blogs, industry insights, and exclusive special events.