Hospital Pays, Ransomware Attackers Want More: A Better Tactic
Even as examples of backup and disaster recovery mistakes pile up, organizations still don't seem to be doing all they can to protect themselves. Consider the case of Kansas Heart Hospital in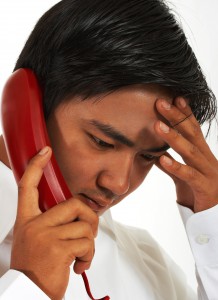 Wichita, KS. The hospital recently fell victim to a ransomware attack and, in order to regain access to their files, the hospital agreed to pay the ransom. However, the attackers didn't hold up their end of the bargain. Instead, they only decrypted some of the files and then demanded the hospital pay an additional ransom. Seeing as though patient care hadn't been affected, the hospital refused, leaving the status of those still-encrypted files in flux.
Kansas Heart Hospital's experience falls in line with a worst-case scenario presented by James Trainor, Assistant Director of the FBI's Cyber Division. Trainor warned: "Paying a ransom doesn't guarantee an organization that it will get its data back – we've seen cases where organizations never got a decryption key after having paid the ransom." Here, Kansas Heart Hospital only regained partial access before the attackers got greedy and demanded more money.
Staying out of these situations takes discipline and Web smarts on the part of end users. It also takes a strong and reliable backup and disaster recovery strategy. The critical nature of these strategies inspired Arraya's leadership team to select Security in the Cloud: Answering Your Data and Workload Protection Questions as a spotlight session at this year's Arraya Tech Summit. This annual, free event is a full day of deep dives into cutting-edge IT tools and topics. Members of our team of engineers lead each of the day's sessions to ensure an event that is "by techs, for techs."
A sneak peek at Azure's backup and DR capabilities
What can you expect to learn from Security in the Cloud: Answering Your Data and Workload Protection Questions? This course will examine three Microsoft solutions – Azure Backup, Azure Backup Server, and Azure Site Recovery – showing attendees how they work and how they work together to protect a business' data.
Here's a closer look of what this course has in store for attendees:
An overview of three cloud-based backup or disaster recovery solutions:

Azure Backup – Quick take: Allows you to create space in Azure to store file-level backups and execute restores.
Azure Backup Server – Quick take: A more enterprise-focused version of Azure Backup able to store and recover workloads such as SQL database and SharePoint in addition to individual files, folders, and system state backups.
Azure Site Recovery – Quick take: Enables you to replicate entire virtual machines to Azure and restore them in a fraction of the time it could take using traditional disaster recovery techniques for a fraction of the cost of running a full disaster recovery site.

How these solutions represent two separate yet complementary paths:

Azure Backup and Backup Server are both about quick backups and restores, e.g., "I accidentally deleted a file and need it back!"
Azure Site Recovery is more about disaster recovery and business continuity, e.g., "Our whole site just went down! We need to spin up VM copies of what we lost."

Instructional demos to help attendees gain insight into what makes these solutions tick. Topics covered in the demos will include:

How to properly configure Azure Backup, as well as how to use it to launch backups and restore data
Deploying the Azure Backup Server client, backing up SQL, and executing restores
Creating recovery plans, reviewing planned failovers, and creating VMs in Azure Site Recovery
Explore the topics that matter most in IT today
Are you looking to simplify and/or upgrade your business' backup and storage solutions in response to modern threats? Then you won't want to miss Security in the Cloud: Answering Your Data and Workload Protection Questions. This is just one of more than twenty sessions taking place at the Arraya Tech Summit, covering topics such as security, mobility, cloud, and more. This event is set for June 9 at the Sheraton Valley Forge in King of Prussia, PA. Even though the Tech Summit is free, registration is required. Please visit http://arraya.info/techsummit to claim your spot!
Have a backup or recovery question for our team that you would like answered before the Tech Summit? We can be reached at www.arrayasolutions.com/contact-us/. Or, we can be found on social media: LinkedIn, Twitter, and Facebook. Follow us to keep up with our latest company news and industry insights.