Looking at the Value of IoT
I've written in this space previously about IT trends and Arraya's methods for carefully weeding out the flashes-in-the-pan from those destined to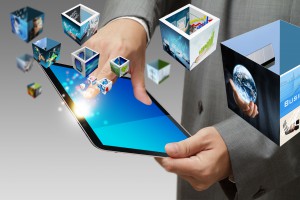 fundamentally change the way companies do business. One term you've probably heard quite a bit lately is Internet of Things, or IoT. From my point of view as a technology executive, it's clear that IoT can be a game-changer. I see IoT as a transformational shift capable of giving adopters a valuable edge over the competition for years to come.
While I may be on board with IoT, I've encountered others in the business world who have some reservations, mostly the usual anxieties about ROI, security, and budget. However, it's been my experience that these concerns are misplaced and, by embracing IoT with the help of a best-of-breed IT partner, organizations can achieve immediate and long-lasting positive results.
In terms of ROI and cost effectiveness, there is tremendous worth to be gleaned from the analytical capabilities offered by IoT technology. For example, fostering connections between mission-critical devices gives organizations the ability to collect and process incredible volumes of data. This data can provide near-real time insight into all aspects of the business, leading to faster and better decisions. In addition, this data can spur product or service improvements, improve OEE levels, maximize asset utilization, and more.
As an extension of creating a smarter and more connected business environment, companies can spot improvement opportunities and gain early warnings when something is about to go wrong. This includes machines that are slowing down or process changes that may actually be hindering productivity. That early notice is valuable and so is the ability to monitor and diagnose problems remotely. IoT-enabled sensors and cameras allow teams to spot issues and begin troubleshooting them without having to leave their workspace.
In manufacturing environments, IoT can make production lines smarter. This technology eliminates the need to interrupt production while settings are adjusted to account for different product types. Instead, lines can be pre-programmed to handle multiple products, putting valuable time back into the workday. Companies can also bring new products to market much faster by providing an avenue for better collaboration between design teams and the shop floor.
Of course, where connectivity goes, concerns about security and breaches are sure to follow. IoT shouldn't be looked at as a risk-driver, however. True best-of-breed IoT solutions are built upon a solid security foundation. Security surrounding access points, device interactions, and the interactions between partner and customer are all essential to these solutions. By securing the full connectivity spectrum, IoT technology can play a key role in hardening organizations against security breaches.
It's not just data security that can benefit from IoT technology. Video analytics and better communication between management, safety response teams, and the average employee can improve workplace safety from a physical perspective too. This in turn can help companies avoid lawsuits levied by injured guests as well as workers' compensation claims.
Bringing IoT connectivity to all industries
I've mostly looked at IoT through the lens of a manufacturer, but by no means is manufacturing the only industry which can benefit from IoT investments. Consider health care, for example. The cost of a malfunctioning machine isn't measured in dollars and cents in settings such as hospitals. In these instances, the early diagnosis of equipment problems could save lives. That's just one of many potential use cases, when considering other verticals.
I'm not alone in seeing the tremendous impact IoT technology can have on all types of organizations. As a company, Arraya is committed to spreading awareness of this. Late last year, we held our first-ever Delaware Valley Manufacturing IoT Summit. This event brought manufacturing leaders together from across our area to learn about the latest IoT solutions and how those solutions could help them better serve customers. We were very proud of the response this event received and we have multiple similar events in the works for April 2016.
Earlier this month, we joined a select group of IT partners who've achieved Cisco's IoT Manufacturing Specialization. This certification recognizes our ability to connect manufacturers and IoT solutions and provide world class support for those deployments.
IoT technology is no mere buzz phrase. If an organization's technology leaders haven't gotten the ball rolling on these conversations, business leaders would be wise to do so. It's the first step towards launching sweeping and meaningful changes across every side of an organization.