Managed Help Desk or New Hire: Which is the Right Fit for You?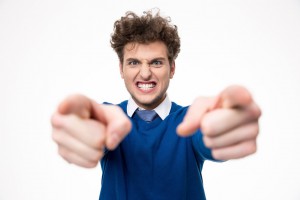 Help Desks are feeling the pressure. Business' technological needs are expanding at a dizzying rate. Employees are seeking greater and greater flexibility, both in terms of where they can work from and the devices they can use to do their jobs. In many cases, supporting these transitions has stretched traditional Help Desk environments to the breaking point.
Consider these points:
Spiking interest in mobility: The number of employees who regularly work from home has increased by a staggering 103% since 2005, according to research by GlobalWorkplaceAnalytics
Tough-to-fill positions: Indeed found that 88% of open tech positions remain open for at least 60 days before they can be filled 
Increasing burnout risk: The average workweek for IT pros clocks in at roughly 52 hours, according to a Spiceworks study
Whether staffers are working longer hours because a project demands it, or because the team is short-staffed, either way, the potential for mistakes and burnout is dangerously high. Businesses in need of help on the Help Desks needn't run that risk. One option they have is increasing the size of the existing Help Desk.
Another option? Managed Help Desk from Arraya Solutions.
Our Managed Help Desk service links existing Help Desk teams with our award-winning Managed Services team. Our team expands upon the experience, skillsets, or simply the number of free hands those teams need to better serve end users.
So what's the best option for your team? New hire or Managed Help Desk? Here's a closer look at what each of these options means for businesses:
Give your Help Desk a boost
Arraya's Managed Services team works closely with customers to learn their business, their industry, and their unique pain points. Once that baseline exists, our team can function as an extension of onsite IT pros – taking work off their plates, providing guidance, and more.
The skill and ROI our team delivers is exemplified by our place on CRN's Managed Service Provider 500 list, in the MSP Elite 150 category – a distinction we've achieved three years running. This annual list celebrates managed service providers who excel at helping their customers become more efficient and better-suited to thrive in today's high-tech business world.
To learn more about Managed Help Desk, as well as the full line of Managed Services we offer, visit us at http://www.arrayasolutions.com/service/managed-services/. To start a conversation with us today, visit us at http://www.arrayasolutions.com/contact-us/ or through social media, on Twitter, LinkedIn, and Facebook.