Manufacturing's Top 6 Technology Challenges
During the last year, the Arraya team has had dozens of conversations with manufacturers representing a fairly diverse cross section of the industry. Very often, regardless of their focus, these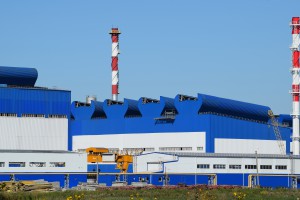 companies have reported being plagued by similar sets of technology challenges.
The frequency with which these issues come up inspired us to put together a post to help manufacturers start finding solutions. With that in mind, here are six of the most common technology difficulties as reported by today's manufacturers:
Securing the manufacturing network. It's difficult to start any technology conversation without having it detour through cybersecurity. Considering the cost of downed equipment, it's no surprise organizations are looking more closely at topics like availability and uptime, especially as they relate to cybersecurity risks. Developing and executing a strategy to keep those risks out is essentially a full time job on top of IT's other responsibilities.
Connecting equipment – old and new. As new machines are brought in, they must be connected to the corporate network. Meanwhile, older machines must be retrofitted with the latest technology to provide consistent access to data. Conversations around these projects tend to have a very large scope and few organizations have in-house expertise in every piece of them. If the right outside experts aren't brought to the table, it can lead to dangerous blind spots.
Managing the proliferation of mobile devices on the plant floor. Clipboards are out, tablets and other mobile devices are in. This transition has been driven by the need for real time analysis, increased efficiency in data entry, and more collaboration between line workers, QA, shift supervisors, etc. The advantages offered by high-tech clipboard replacements are numerous, but they do require manufacturers to take another look at what they need from wireless networks in terms of performance and security.
Providing remote access to machine-builders. Typically, no one knows a piece of equipment better than the company that made it. So, should something break on the production floor, the machine-builder is likely the best place to turn to get it corrected. Leveraging the specialized know-how of a machine-builder by enabling remote access to a machine can move this process along, saving valuable time. Once created, that entry point will need to be secured against hacker-induced downtime, intellectual property theft, and more.
Increasing visibility into the entire product lifecycle. Minimizing the damage inflicted by quality issues necessitates catching and remedying them as early and as thoroughly as possible. If something goes wrong with a product, manufacturers need a stockpile of sensor-collected data concerning which supplier provided the component parts, which machine built a product, etc. This must be analyzed quickly to isolate and identify other potentially-affected lines and runs, keeping those products out of customers' hands.
Supporting Overall Equipment Effectiveness (OEE) initiatives. There was a time when machines could be serviced on a calendar-basis, e.g., every six months. In today's OEE-focused climate, predictive maintenance is a must. Manufacturers must be able to track data concerning when their equipment is busiest and when the wear-and-tear is the worst and adjust maintenance schedules accordingly. This goes a long way toward ensuring optimum performance and efficiency for the duration of a machine's life cycle.
Reap the benefits of a connected business
Do the above challenges sound familiar? At Arraya, we work every day with manufacturers of all sizes and specialties to help them overcome those obstacles and more using Internet of Things (IoT) and Connect Manufacturing-powered solutions. We've assisted a variety of customers on their journeys, including the largest single-site manufacturer of its type as well as the largest privately-held manufacturer of its type. In each case, IoT and Connected Manufacturing technologies provided the highly-secure connections, access, and data the companies needed to enhance their quality and efficiency scores.
Is your organization experiencing a challenge that's not on our list? Interested in starting a conversation on Connected Manufacturing or IoT? Reach out to our Manufacturing Practice today at www.arrayasolutions.com/contact-us/. Our team has the experience and the knowledge to work with you to minimize obstacles and bring your goals within reach.
Also, keep up with our latest blogs and industry insights, as well as ensure you're among the first to know about our special events, by following us on social media: Twitter, LinkedIn, and Facebook.