No Matter Your IT Needs, There's a Blade Server for You
Think your organization isn't big enough for blade servers? That may have been true once upon a time, but it isn't the case anymore. In today's landscape everything from small-to-mid-sized IT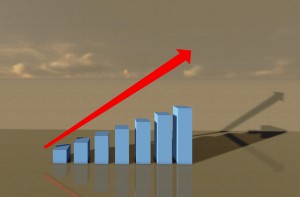 environments, remote offices, branch locations and more are able to benefit from the performance and power of blade servers – thanks to UCS Mini from Cisco. UCS Mini has been purpose built and optimized specifically to meet the needs of organizations of all shapes and sizes.
UCS Mini unites server, storage and networking capabilities into a lone, easy to manage and deploy tool. These deployments can range from two all the way up to 15 servers, making UCS Mini a truly scalable solution.
Why choose UCS Mini over a traditional, rack-mounted deployment? UCS Mini can:
deliver up to 29% in CapEx savings
use up to 34% less power
slash cabling by up to 80%
A closer look at UCS Mini
UCS Mini supports a variety of Cisco UCS B-Series Blade Servers, which can be mixed and matched in order to create a customized environment capable of meeting your organization's unique needs. Supported servers include:
Cisco UCS B200 M4 Blade Server – This server is built on cutting-edge Intel Xeon processor E5-2600 v3 technology. It's capable of powering workloads such as IT and web infrastructure and a variety of mission-critical applications. UCS B200 M4 comes with up to 768 GB of memory, two hot-pluggable drives and a total of 40 Gbps in available bandwidth.
Cisco UCS B200 M3 Blade Server – Companies who don't need the latest iteration of Intel's Xeon processors but do need a server capable of handling grueling, changing workloads will want to take a close look at the UCS B200 M3. This server uses Intel Xeon processor E5-2600 v2 technology and it comes with up to 768 GB of RAM, two hot-pluggable hard drives and 10 Gigabit Ethernet connectivity.
Cisco UCS B420 M3 Blade Server – Organizations in need of enterprise-class performance and scalable virtualization and database workloads should consider UCS B420 M3. In addition, the full-width version of this server includes 1.5 terabytes (TB) of memory and up to 80-Gbps aggregate I/O bandwidth.
Every Cisco UCS Mini solution comes standard with a number of technologies, including Cisco UCS Manager. Most organizations strive to simplify the process of managing their technologies – and that's exactly what Cisco UCS Manager does. It gives IT the ability to manage all of the software and hardware components of a UCS Mini solution from a single, locally-housed tool.
Also included standard is Cisco UCS 6324 Fabric Interface. This is what enables environments requiring smaller domains to leverage UCS architecture. This takes a unified approach to servers, networking and storage and embeds it within the Blade Server chassis.
Too big for UCS Mini? Not so fast
It's not only SMBs that can benefit from a UCS Mini deployment. Larger organizations on the hunt for a unified computing solution capable of managing a smaller section of their IT environment or a certain segment on the periphery would also be wise to investigate UCS Mini more closely. It can help in situations where a company wants to outsource its server needs but doesn't want that equipment housed on the same domain as servers belonging to another company. Or, it could be an instance where a larger enterprise seeks the comfort of having small failure domains. So once again it comes back to the idea that, no matter the size of your organization, UCS Mini could help you gain a tactical advantage over the competition.
If you're interested in exploring this solution further, Arraya Solutions' Cisco practice is ready to assist. Our team is skilled at working with customers to analyze their existing IT environments and find the best solutions to allow them to meet their improvement goals. They specialize in simplifying the complex, allowing customers to operate with greater speed and agility than ever before.
To start a conversation, please visit us at www.arrayasolutions.com/contact-us/, or reach out to us on Twitter @ArrayaSolutions. While you're there, be sure to follow us so you can stay on top of all of our latest blog posts, industry insights and special offers.