Office 365 E5: Put Voice on Your New Year's Resolution List
Years ago, I worked for a small company in Allentown, PA. It was my first IT Manager role and my responsibilities were all-encompassing. Unlike previous jobs which let me focus on Microsoft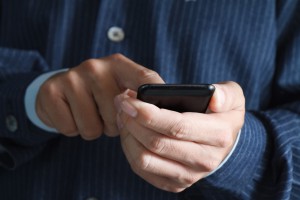 technologies, I suddenly had to support everything from servers to desktops, email and applications, data centers, networks and voice. It was my very first foray into voice. Most IT engineers raised on Microsoft had never really had to support voice before. It was a completely foreign concept to me, but thanks to some handwritten instructions from my predecessor, I got through it.
I couldn't tell you what the PBX system was. This was about 10 years ago and, at that time, the system itself was around 10 years old. Chances are, the system is still up and running today. Small companies tend to ignore systems that just run. Why invest in replacing something that works? Imagine though if your voice system went offline. It might take a while to repair and be costly to replace.
Since Microsoft Ignite in May, those following Microsoft have waited for the public availability of Enterprise Voice in Office 365. On December 1st, Microsoft announced the Office 365 E5 SKU. This new license includes a number of new features, but potentially the most transformative for businesses (and Microsoft IT folks) is the addition of Enterprise Voice.
There are three new features in Skype for Business that are getting a lot of attention as a result.
Cloud PBX – Extend or replace your existing on-premises IP-PBX system with a Cloud PBX. Users can leverage common end-user call management features on IP Phones, mobile devices and other rich clients. Best of all, this can work with your current PSTN calling service under existing carrier contracts or you can purchase an add-on calling plan right from Microsoft.
PSTN Conferencing in Office 365 – With Dial-in conferencing, organizers can easily schedule meetings with an audio bridge that can be joined from any phone. Organizers can also invite others on the fly through their phone number using Dial-out conferencing.
PSTN Calling – Instead of contracting with a traditional telephony carrier and using an on-premises IP-PBX, you can purchase PSTN Calling directly from Microsoft with this add-on. You can even keep your existing numbers. Paired with a Cloud PBX, you get a complete enterprise level telephony experience for users. It is so easy, there are 5 steps (some of which can be automated with PowerShell).
At this point, you might be asking yourself What does Microsoft know about voice? As it turns out, quite a lot. Back in 2011, Microsoft bought Skype. Since then, Skype has become the most widely used platform for international calling. Microsoft has also supported Enterprise Voice with Lync Server for a few years. Now, they are finally entering the Enterprise Voice space in the cloud, making it a per user commodity like a mailbox.
There are a couple of ways to manifest savings with Office 365 E5 and Enterprise Voice. You can standardize on a PBX platform across your different offices and locations with ease. Administrative costs will go down through provisioning/de-provisioning efficiencies in one centralized console. You can scale up or down instantly without over-committing hardware and, best of all, you don't need to update or purchase costly hardware.
With expensive telco contracts and a lack of an established refresh cycle across the industry for voice, those with Office 365 are now ahead of the game. Office 365 E5 also eases the burden on small to medium sized businesses by giving them a great way to get Enterprise Voice features without a large entry cost.
There are other great features around collaboration and security in the Office E5 suite. In the new year, why not take this chance to upgrade your voice platform to something new?